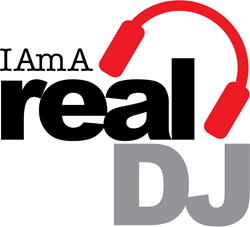 There are too many festivals who are booking well known fake DJs. These supposed DJs appear at big marquee venues and are playing pre-mixed CDs or pre-programmed sets mixed by someone else.
(PRWEB) October 21, 2014
iamarealdj.com was founded by former DJ / Producer / Remixer Ruben D Martinez (aka Nene) and DJ / Producer / Remixer Riddler. Two individuals who are extremely dedicated to the music industry.
Nene has produced/remixed records in the past for MC Lyte, 2 In A Room, Brandy and Diana Ross to name a few. Today, Mr. Martinez resides in Port St. Lucie, Florida, where he is the CEO and owner of his Management/Consulting Agency; Nene Musik Productions, Llc. (http://www.nenemusik.com), which represents Cascada, MC/Host Dennis Rodman, La Bouche as well as a stable of over 80 International recording artists in the Pop, Dance, Urban & Latin categories and Film / TV Celebrities and Sports Entertainment Superstars. He is also the owner of Digital World Promotions (http://www.digitalworldpromotions.net) which promotes Dance/Pop/Urban and Latin Tropical records to radio.
Nene Musik's experience and commitment to excellence have earned them the reputation as one of the best Artist Management / Consulting companies in the world. He has also written a book called, "How To Buy In Today's Digital World (tips for those who want to save a buck…)" which was debuted on August 13, 2013. In the book Nene shares his step by step tips on how to save money on purchases.
DJ Riddler is one of America's leading Radio Mixshow DJs, his radio shows reaches over 10 Million listeners weekly all over North America on Terrestrial Radio in New York (Z100, KTU), Houston (Hot 95.7), and syndicated on over 20 stations through Ghetto House Radio. He was nominated two years in a row at the International Dance Music Awards in Miami / Winter Music Conference for Best Podcast. Additionally, he was voted Best Radio Mixshow DJ in 2010, 2011, and 2013 by the music industry at the Promo Only Summer Sessions Music Industry Awards Show in Atlantic City.
DJ Riddler has produced and remixed over 100 projects including Pitbull's 2007 Hit "The Anthem" with Lil' Jon. He has collaborated with other producers such as DJ Vice and Ministry of Sound Australia's Tom Piper. Riddler has released over 19 commercially available CDs selling over one million copies cumulatively according to the RIAA. In 2012, his 20th commercial CD compilation called The New Dance Mix USA: In The Club Vol. 2 featuring music from some of the biggest names in EDM today such as Tiesto, Afrojack, Hardwell, Alesso, DJ R3hab, Dada Life, Morgan Page, Kaskade, Bassjackers, and more. Whether it's opening up for Avicii on his House for Hunger Tour or headlining at such places like Fusion in Melbourne, Australia, New York City's legendary Webster Hall, or Las Vegas' famous Hard Rock Hotel Pool, or playing at big Festivals like Winter Music Conference, Wet Electric, The Riddler continues to prove himself night after night at some of world's top venues and festivals!
Together, Nene & Riddler are showing their strong passion for music industry that has lead Nene and Riddler to create a website that showcases the real DJs of our generation, as well as to honor DJs of the past.
With the rise of Dance music worldwide (now known as EDM), iamarealdj.com will give light to past, present and future upcoming DJs who display their commitment and skills in the music world. Each week 5 DJs in all different genres will be displayed on iamarealdj.com to appreciate and value these artists hard work. "There are too many festivals who are booking well known fake DJs. These supposed DJs appear at big marquee venues and are playing pre-mixed CDs or pre-programmed sets mixed by someone else. These supposed DJs learn the mix cue points and pretend to mix live. Some have been caught on video with turntables that are off. Some have had their pre-mixed CDs skip only to find themselves lost and run out of the venue," says DJ Riddler.
iamarealdj.com aims to provide exposure for these DJs who should be recognized for their devotion and talent. Silently launched in October, the website has already received thousands of visitors with same visitors signing up to the site's Facebook and twitter page. The site features a home page paying homage to the DJs of the week. A video page that links up to YouTube already displaying live DJ sets from the likes of Masters At Work, Kid Capri, Todd Terry, Bad Boy Bill, Marley Marl and more. Fans from around the world can have discussions on the blog page as well as the site's Facebook and twitter page.
For Interviews contact: Nene Musik Productions, Llc. promo(at)nenemusik(dot)com 772-807-8305 http://www.iamarealdj.com