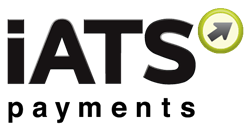 Vancouver, BC (PRWEB) April 06, 2016
iATS Payments, a trusted leader in donation and payment processing, is proud to announce the appointment of Andrew Mosawi to the role of President effective today. He will take over responsibility for iATS from Tom Epplett, the founder, who is retiring this year. Mosawi was previously responsible for Business Development at iATS from 2002-2007.
"This is truly an exciting day to rejoin iATS Payments after several years and continue its growth and success in the non-profit donations and payments industry," said Andrew Mosawi. "Under Tom's leadership, iATS has built a solid suite of donation and payment options for non-profits that enables them to grow their donation base quickly and effectively. I'm looking forward to working with our team, clients and partners to continue that mission and achieve even more success this year and beyond."
Andrew has over 20 years of business experience, with 10 years of experience working with non-profit organizations and 5 years of experience in the payments industry. After his prior role at iATS, Andrew was Vice President of International Business Development for Blackbaud. Most recently, he was Chief Commercial Officer for Hayat, a pharmaceutical distribution business, based in London and Dubai.
# # #
About iATS Payments
iATS Payments is a leader in payment and donation processing for over 10,000 nonprofit organizations around the world. iATS draws on over 30 years of transaction processing experience to provide secure, simple and cost-effective services for all major credit cards and direct debit (ACH). iATS is based in Vancouver, Canada and is a First American Payment Systems company. iATS provides payment and donation processing services in the United States, Canada, Australia, the United Kingdom and throughout Europe. For more information, visit http://www.iatspayments.com.