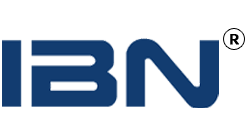 One Of The Key Drivers of Performance Excellence In Finance And Accounting Is Accuracy.
Manhattan, New York (PRWEB) July 06, 2015
The last decade has seen an up rise in the global demand of outsourcing of generic Bookkeeping services.
However approaching the Business Continuity contingency plan, most companies tend to feel vulnerable in exposing their key factor of financial audit documents to a third party vendor.
One of the key drivers of performance excellence in finance and accounting is accuracy. Global Financial Solutions companies such as IBN Technologies Limited banks on its instant access to records from any web location due to the facility of Cloud computing technology. Data does not leave corporate premises as it is only processed remotely. Security of information according to International security standards, a dedicated department to manage individual clients, maintaining of information according to latest rules and regulations of Finance and accounting standards followed around the world.
Restrictive standards of operations where prohibitions to using smartphones, pen drives, firewalls and accessing website restrictions make it viable for clients to choose to outsource to the Indian Subcontinent, and IBN is no exception.
Download Brochure: http://www.ibntech.com/book-keeping.html
Traditionally accountancy and related activities were carried out by a dedicated team of people using various methods such as document based reports, manual entry etc. However, the cost of in-house accountants are not being supported through a parallel investment in skills and training to match their role's evolution.
Making the best of many years of experience and in-depth software expertise, Companies, in these current times, proactively opt for outsourcing their tasks and requirements. Lowering the cost of operations by 40%, with no overhead costs as well employee benefits costs.
Planning round the clock operations where data is processed & critical reports prepared overnight allows matrix organizations to focus on the core competence of business rather than on back-office functions. Giving a clear time line advantage in streamlining priorities by maximizing on opportunity cost.
IBN is ISO 9001:2008, certified organization which compels it to follows strict rules and regulations to provide best quality services (within a stipulated period of time) which are comparable with world class standards. Following all rules of Book-Keeping and accountancy so that all transactions can be recorded according to National and International (International Financial Reporting Standards) guidelines, with clients from various industry verticals globally.
Related Services: http://www.ibntech.com/finance-and-accounting-services.html
IBN Technologies manages complex outsourcing deals with calibrated expertise of accurate analytics while maintaining a common global operating framework. With over 16 years plus experience, cross-border client-facing, an expert team of accountants that sport well-known accounting soft wares such as Qualified Intuit Pro-Advisors, Intuit PoS Pro-Advisor, Xero, Wave, Free books and many more.
While companies have a tentative saving on infrastructure and technology while outsourcing, one cannot discount the prompt access to skilled resources for expansion at a short notice.
Careful analysis at the research phase before offshoring to a potential or new provider often times turn out to be the most crucial decision. It is imperative for the financial health of an organisation that its accounting process is clean, secure and updated.
About Us
IBN Technologies
IBN Technologies Limited is an outsourcing service provider with a customer base covering the USA, UK, Middle East and India. IBN has a State of the Art Global Delivery Centre in Pune, India. IBN processes are ISO 9001:2008 quality certified. In 15 years of operation IBN has evolved as leading IT & BPO outsourcing service provider in BFSI, Travel, Retail Chains & Online Business.
Contact
Rahul Sancheti
IBN Technologies (US) LLC
108 West 13th Street,
Wilmington, Delaware 19801
Phone: +1-844-644-8440
Email: info(at)ibntech(dot)com
Connect with Us on LinkedIn: https://www.linkedin.com/company/ibn-technologies-limited?trk=top_nav_home