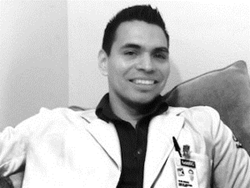 You prevent the patient from going into physical withdrawals, and also you prevent the patient from actually getting the cravings to continue using again. It kind of resets the brain's chemistry.
(PRWEB) May 08, 2014
Ibogaine University is pleased to welcome Dr. Carlos Silva to join in the purpose of helping individuals conquer addiction without experiencing withdrawal, and to do so safely, in a comfortable environment.
Because it has the distinction of being fully licensed and equipped, Ibogaine University is unique among centers that offer Ibogaine treatment. Patients can receive treatment and medical care on site, eliminating the need for outside emergency assistance as well as unnecessary time spent waiting on doctors. The treatment center offers a peaceful beachfront location, comfortable rooms with medical staff close at hand, a nearby spa to aid in relaxation, counseling, and an assortment of activities that encourage healthy life habits.
With his arrival, the leading Ibogaine drug treatment doctor joins Ibogaine University and brings with him a wealth of successful experience. Dr. Carlos Silva graduated from the School of Medicine at the University of Baja California and went on to specialize in internal medicine at Tijuana General Hospital. For the past three years, he has served at Rosarito General Hospital in the position of Chief of Internal Medicine. His passion for helping patients break free from addictions has led to four years specializing in Ibogaine treatment. Dr. Silva has treated over six hundred patients; none of which suffered negative health effects, and is eager to continue treating individuals suffering from serious drug addictions.
As chief medical doctor at Ibogaine University, Dr. Carlos Silva is in charge of patients' everyday treatment. He carries with him valuable experience from working at several notable Ibogaine treatment centers, but chose to become part of Ibogaine University because it allows him to meet his high standards for patient care and treatment. Safety is the top priority for Dr. Silva and Ibogaine University, and is achieved by means of careful screening and meticulous patient care.
Despite Dr. Silva's extensive experience in treating patients with severe addictions to such substances as heroin, cocaine, alcohol, methamphetamine, and prescription pills, he has never in the hundreds of patients who have undergone Ibogaine treatment encountered health-related issues or a patient's death. His positive results are the result of his strong concern for safety and a thorough screening process to ensure that Ibogaine treatment is the right choice for each patient.
Dr. Silva chose to join Ibogaine University for its outstanding patient care and staff as well as its commitment to safety. Every stage in the treatment process is tailored for the safety and well being of patients. First, treatment coordinators perform the Ibogaine University's pre-screening procedure prior to the patient's arrival at the clinic. Further screening, including basic blood tests and an EKG/ECG, is then performed before treatment can begin; in this time, the patient can obtain a psychologist's evaluation and guidance from counselors in focusing on goals and intentions in undergoing treatment.
While the process consists of a stay of seven days, the patient receives the first test dose on the second day, following labs. The test dosage effects are carefully evaluated and adjusted if necessary. After the proper dose is determined, Ibogaine HCL is administered in a flood dose, which leads to a state of deep introspection and emotional processing. Because it also typically results in a temporary state of physical weakness and exhaustion, Ibogaine University's staff is especially attentive to the patient's needs in this time.
The biggest advantage that Ibogaine treatment offers is the cessation of the addictive substance without the trauma of withdrawal symptoms, which can last for three weeks that feel like an eternity. Dr. Silva and Ibogaine University are passionate in curing patients of addictions without the negative side effects that quitting abruptly entails. The only negative effects during the first few days of treatment are physical and mental weariness, which is why comfort and relaxation are emphasized in the week-long stay at the clinic.
Dr. Carlos Silva and Ibogaine University continue to pursue the well being of addicted individuals with the highest standards of safety, comfort, and care.
Dr. Silva was recently interviewed by Milwaukee NBC Channel 4 news regarding his approach to Ibogaine Treatment here.
About Ibogaine University:
Ibogaine University is the premiere institution for Ibogaine treatment for both drug addiction and mental and spiritual growth. Ibogaine University is one of very few clinics in North America which is licensed to both do Ibogaine treatment and offer professional medical and psychiatric services. By coming to Ibogaine University, you are receiving Ibogaine treatment from some of the most knowledgeable Ibogaine treatment providers in the world. As well, you are joining a community where information and communication between patients, doctors, and counselors is unparalleled. By being admitted to the Ibogaine University, you are making a commitment to give yourself the best possible opportunity to become the best possible person you can be. Learn to live again!