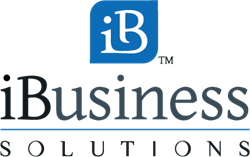 The franchisees will find added value as they will be able to access and contrast their own data with others.
Edina, MN (PRWEB) May 20, 2014
Today, iBusiness Solutions, a performance management company, announced the signing of new iBLeague member, The Association of Taco John's Franchisees (ATJF).
The iBLeague™ is a business metrics and analytics software-as-a-service product developed by iBusiness Solutions that offers business owners and managers with multiple locations the ability to integrate all of the data collected across various systems. With this franchise performance management software, the data is analyzed through interactive and personalized metrics, dashboards, scorecards, trending, detailed reports, and benchmarking. The iBLeague™ replaces the laborious manual process of consolidating data across multiple systems and producing reports in Excel with a cost-effective, accurate online application.
"We are confident that our affiliation with The iBLeague™ and the introduction of its personalized business metrics and analytics software will allow us to enjoy improved efficiencies and a more streamlined process for gathering critical trend data to identify profit improvement opportunities," states Gary Wofford, Executive Director of the ATJF. "The franchisees will find added value as they will be able to access and contrast their own data with others. There will also be significant benefit to prospective franchisees in that they will have access to real-world numbers from actual operating restaurants. This will support the accuracy and reality of forecasts and pro forma statements provided to lenders."
"The ATJF has a strong history of supporting its members," says Tim Brands, CEO of iBusiness Solutions. "The ATJF was instrumental in creating one of the most 'franchisee-friendly' franchise agreements in the industry, resulting in Taco John's being awarded the very first Fair Franchising Seal of Approval by the American Association of Franchisees and Dealers. By joining The iBLeague™, the ATJF is again showing its industry leadership and support of its members by allowing franchisees to easily and visually see their performance compared to brand benchmarks and identify opportunities for increased productivity, profitability, and predictability within their businesses. Even small improvements in these areas can provide business owners significant freedom in and from their business."
Taco John's is one of the largest Mexican restaurant brands in America with over 400 restaurants located in 25 states in the central and north central regions of the U.S. The ATJF began in 1992 as the primary voice representing the interests of the franchisee members and providing valuable input to Taco John's International regarding strategic issues affecting the direction of the chain. Its mission is to provide the membership an environment for increasing long-term profitability in support of improved business value and brand equity. The association is comprised of 324 franchised units, 81% of all Taco John's restaurants.
Founded in 1999, iBusiness Solutions helps businesses realize the power of their data through metrics, analytics, dashboards, and scorecards, allowing business leaders to make critical decisions with clarity and confidence. iBusiness Solutions works closely with its clients to help them understand their data, maximize its potential, and act on its results in order to promote growth. For more information, please visit http://www.iBusiness-Solutions.com or call 952-831-7404.