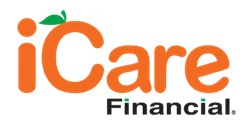 We started using it right away and about $5,000 started coming in monthly.
Atlanta, GA (PRWEB) November 14, 2016
iCare Financial was introduced by Office Manager Fran Dubose. She explained, "I told Dr. Crouch that I really thought it would help with case acceptance."
Advanced Smile Care, based in San Antonio, Texas, has been offering top tier dentistry to patients for over 30 years. Currently offered are a wide range of general and cosmetic dentistry procedures along with implants, orthodontics and sedation dentistry. This large and popular practice has four dentists including Dr. Alejandro Cavazos, Dr. Natalee Trevino, Dr. Jason Kboudi and Dr. Gerald Crouch. The team also includes four hygienists and nine assistants.
Improving Treatment Acceptance Rates
In addition to providing superior care to patients, the practice also seeks to offer a great deal of flexibility when it comes to payments for treatment. That is one of the reasons why they recently began offering iCare Financial as a payment option for patients. In their first year alone, they submitted 36 plans totaling over $86K with iCare.
Office Manager Fran DuBose states, "We started using it right away and about $5,000 began coming in monthly. To date, we've been able to help 50-60 patients who otherwise wouldn't have been able to get their treatment."
Presenting iCare Financial to Patients
As Advanced Smile Care is a very friendly and welcoming office, the team already often has an idea of a patient's needs and preferences. Fran, who has been working at Advanced Smile Care for over 15 years, said, "If I already know patients and know they have some challenges, I mention iCare Financial. With new patients, since I don't know their financial situation, I present Lending Club and Care Credit first. Then, if they don't have the credit for those programs, I present iCare Financial as an additional option."
When the practice began offering iCare Financial, Fran went back to existing patients who previously had not been able to afford treatment and informed them about their new payment option. She found that patients were thrilled and very appreciative that an option like iCare existed.
Positive Patient Reactions
To date, Advanced Smile Care has found that patients are pleasantly surprised when they learn that iCare Financial is available. First of all, they are relieved that there is no credit check. Many don't have good credit. Others simply don't want to ding their score, as they are trying to maintain excellent credit because they are buying or reFinancing a house. Patients find that the down payment as well as the monthly payments are reasonable.
Dr. Kboudi explained, "We are now able to offer what we weren't able to in the past - no credit checks. iCare allows us to create payment plans that get our patients what they need." The end result of this new option for Financing is that more patients are able to accept treatment.
The Doctor confirmed that working with iCare Financial has been great for their practice to date. In addition to inspiring patients to get their treatments done, they have found that iCare is easy to work with and they appreciate the fact that payments are guaranteed.
Dr. Kboudi continued, "It has been a good addition to what we can offer patients. It has worked very well."
Tackling Patient Fears and Concerns
Advanced Smile Care sees a lot of patients who haven't been to the dentist for several decades, due to a variety of concerns ranging from fear of dentistry to financial issues. Through offering sedation dentistry along with iCare Financial payments, Advanced Smile Care is able to offer these patients a unique level of assistance with this powerful duo of services.
Fran pointed out, "iCare has been able to help these people overcome both of their hurdles."
Dr. Kboudi adds, "Offering iCare Financial allows people to get their treatments when they can't pay but are motivated to improve their oral health."
About iCare Financial
iCare Financial is a national financial organization in the dental patient financing, medical patient financing, plastic surgery patient financing, veterinary patient financing and automotive repair financing verticals. iCare Financial offers consumers and patients financial programs with no credit check for businesses and medical practices wanting to service more patients and consumers. Instead of offering patients and consumers another credit card, iCare offers businesses and medical practices a unique payment solution on one platform that accepts all patients and consumers. To learn more visit the website at http://www.icarefinancialcorp.com.