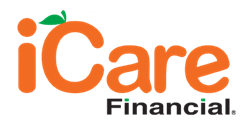 "A lot of people just don't want to deal with high interest rates. That's why iCare Financial fills a unique niche in dentistry."
Atlanta, GA (PRWEB) August 25, 2016
Patients are able to take advantage of iCare Financial to pay for their treatments, while also using the Breezy Dental discount plan.
Located in Clearwater, Florida, Breezy Dental has established remarkably patient-friendly policies to benefit its patients seeking dental care. Born in Westchester, New York, Dr. Michael DiPiazza is the owner and primary care provider at Breezy Dental. While the practice sees patients of all ages, the majority of patients are post-retirement and have very specific requirements of what they can spend on their health each month. This is one of the reasons that they have chosen to offer financing through iCare Financial.
An In-House Plan Combined with iCare Financial
A few years ago, Breezy Dental decided to adopt some new payment policies with the goal of enabling more patients to get the care they need. They launched a discount plan specially designed for patients without dental insurance, and later they also began using iCare Financial.
Since that time, the practice has seen significant growth. Patients have spread the word about flexible iCare Financial payments, further increasing the number of new patients that the practice sees.
Ever since Breezy Dental began using iCare Financial, they started to use dental credit cards, like Care Credit, less and less.
Dr. DiPiazza explained, "Even though patients have credit, the rates they get are high from the dental cards. Care Credit requires stellar credit; we do get money upfront, but there are extreme fees. It doesn't work for either side of the party. For people interested in making payment plans, iCare Financial is very useful. Sometimes it is the only option for patients."
Breezy Dental's Office Manager Sabrina stated "iCare Financial's payment schedule offers flexibility. Patients know how much they can afford on a monthly basis."
Dr. DiPiazza added, "If patients do have excellent credit, they find they can get a better interest rate on a credit card from their bank. That's why Care Credit tends to rarely be beneficial for Breezy Dental's patients who are mostly retirees on a fixed income."
Working with Patients and with iCare Financial
As of 2016, Breezy Dental is also offering procedures that tend to be more expensive like dental implants. "Since we have a maximum amount of $20,000 per patient, dental implants can also be applied to iCare Financial. It's something new we are offering, and patients have already inquired about it."
Sabrina pointed out that the iCare Financial system is remarkably easy to use. "The system is easy to manage and easy to figure out," she said. "It gives me a lot of flexibility to add on treatments and financing based on the needs of patients."
A Solution for Offering the Care that Patients Need
Dr. DiPiazza specified that there is often a direct correlation between how much money people have and how much dental care they need. In other words, if they have more money at their disposal, they will need fewer treatments and vice versa. That's why a workable solution like iCare Financial is so valuable for patients who are low on funds.
He concluded, "A lot of people just don't want to deal with high interest rates. That's why iCare Financial fills a unique niche in dentistry."
About iCare Financial
iCare Financial is a national financial organization in the dental patient financing, medical patient financing, plastic surgery patient financing, veterinary patient financing and automotive repair financing verticals. iCare Financial offers consumers and patients financial programs with no credit check for businesses and medical practices wanting to service more patients and consumers. Instead of offering patients and consumers another credit card, iCare offers businesses and medical practices a unique payment solution on one platform that accepts all patients and consumers. To learn more visit the website at http://www.icarefinancialcorp.com.