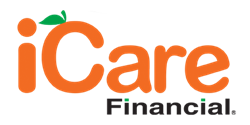 This has really been a good program for our practice," explains Dr McNew. "I'm able to do more tests, more treatments and save more lives.
Atlanta, GA (PRWEB) July 25, 2016
Just two years after choosing to offer iCare, DeKalb Animal Hospital is finding that this financing solution is used pretty much every day to pay for an animal's treatment plan.
DeKalb Animal Hospital has been a fixture in the Fort Payne, Alabama community for 30+ years. The practice focuses on preventative care as well as medical care for patients including dogs, cats, rabbits and guinea pigs.
Practice Owner Veterinarian Dr. Joseph K. McNew and his team have had a great experience with iCare Financial. Ever since selecting iCare as a payment option for clients a few years ago, the company has submitted 158 treatment plans for their clients.
The Choice to Offer iCare Financial
Office Manager Natalie Wright says that they selected iCare Financial as a payment partner so that they could give patients a viable alternative to Care Credit. "The fact that it was not based off of a credit score was an eye-catcher," said Natalie.
They have found over the years that because Care Credit has such low approval rates for their clients, most people aren't good candidates. That's why DeKalb Animal Hospital has largely stopped offering Care Credit as a way of paying for treatments and procedures. Instead, when patients ask if they have payment plan options, they suggest iCare Financial.
Natalie Wright also points out that clients really like iCare Financial and are happy when they hear that there is an alternative arrangement to get their animals the care that is so vital. Payments though iCare also allow for more treatments and tests, as clients have more choices with this flexible financing option.
There has been positive word of mouth from people who have heard about a positive iCare experience from friends or relatives. As a result, many clients come in asking specifically to pay with iCare Financial.
A Popular Solution in a Small Town
Before utilizing iCare Financial, Dr. McNew found that many customers had to turn down care for their animals during the 36 years he has been in business. Particularly, since the recession occurred, many people in this small town felt severely impacted by the economy and had to make tough choices.
"Care Credit only accepts clients with excellent credit reports and refuses good client with average scores" explains Dr. McNew. "In some cases, they had to choose between taking care of their pets and their kids. But people want to do what they can. iCare Financial allows people to take better care of their pets. Clients can use it for big expenses, almost like an insurance policy."
The doctor has found that if clients can make monthly payments, they will do it in order to ensure their four legged friends have the treatments they need. In many cases, he sees patients bring back their pets for more treatments using iCare.
"This has really been a good program for our practice," explains Dr McNew. "I'm able to do more tests, more treatments and save more lives."
About iCare Financial
iCare Financial is a national financial organization in the dental patient financing, medical patient financing, plastic surgery patient financing, veterinary patient financing and automotive repair financing verticals. iCare Financial offers consumers and patients financial programs with no credit check for businesses and medical practices wanting to service more patients and consumers. Instead of offering patients and consumers another credit card, iCare offers businesses and medical practices a unique payment solution on one platform that accepts all patients and consumers. To learn more visit the website at http://www.icarefinancialcorp.com.