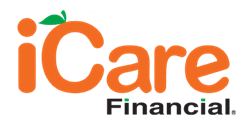 The use of iCare Financial has allowed the practice to add an additional $150,000 - $250,000 of income each year.
Atlanta, GA (PRWEB) September 28, 2016
iCare Financial has been used at Dr. Rick Friedrichs for about 3 years for patient payments and have found it to be quite successful. Dr. Friedrichs and his team stated that they would definitely recommend iCare to other dentists.
Dr. Rick Friedrichs, DDS is a general, family and cosmetic dental practice located in Tomball, Texas. The practice has been serving the Tomball Community for over 30 years, and their philosophy is "to always be a patient centered practice that is dedicated to providing comprehensive dental care in a warm, caring, Christian environment." In addition to regular exams and cleanings, this innovative practice also offers orthodontics, dental implants, smile makeovers and treatments for TMJ/ TMD.
When it comes to payments, the practice accepts most forms of insurance. However, as with most dental offices, patient insurance only covers a small portion of treatments. As a result, Dr. Friedrichs and his team offer other means of Financing such as Care Credit and iCare Financial. As they proudly promote on their website http://www.tropicaldentist.com, iCare Financial offers 0% interest and instantly approves all patients without a credit check.
A Match for the Practice's Approach and Philosophy
General Manager Brad Bowsher mentions that using iCare Financial has enabled the practice to offer dentistry to patients that they otherwise wouldn't be able to help. If not for iCare, the dentist would be "putting out fires" for people having issues rather than offering comprehensive dentistry.
Dr. Friedrichs explained, "In many cases I can now treat comprehensively what I would've treated palliatively or limited in the past. So, it's been a great benefit for me as well as the patients."
Brad added, "It's a blessing for our patients and for our practice as well, as we are a Christian oriented practice. Patients are very thankful. Some went years and years with no one able to help them. Some don't have wherewithal to save money just for dental work."
An Improvement on Past Payment Policies
The reality of the situation, as Brad explained, is that many patients they see simply don't have credit. "They are good people who have experienced some difficulties," pointed out Brad. "Now they are able to get the work they really need, like a root canal, instead of pulling a tooth." Further, the use of iCare Financial has allowed the practice to add an additional $150,000 to $250,000 of income each year.
Consistent Marketing Welcoming All Patients
The practice's marketing states that there is an interest free Financing plan for everyone. That means that "if you fit the criteria, there is a plan for you." Patients who have come to Dr. Friedrichs and have seen this to be true, then tend to happily refer their friends and family. New patients, of course, are also pleased to find a dental practice that will work with them financially.
About iCare Financial
iCare Financial is a national financial organization in the dental patient financing, medical patient financing, plastic surgery patient financing, veterinary patient financing and automotive repair financing verticals. iCare Financial offers consumers and patients financial programs with no credit check for businesses and medical practices wanting to service more patients and consumers. Instead of offering patients and consumers another credit card, iCare offers businesses and medical practices a unique payment solution on one platform that accepts all patients and consumers. To learn more visit the website at http://www.icarefinancialcorp.com.