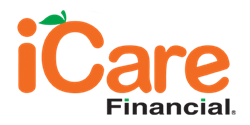 It's very typical for someone to get treatments through iCare Financial when they wouldn't have been able to afford it otherwise. It's an easy program. It works and it's helpful.
Atlanta, GA (PRWEB) May 23, 2016
A few years ago iCare Financial started being offered as a "no hassle" way to ensure that more patients could get the treatments they so desperately need at Lancaster Spinal Health.
Based in Lititz, Pennsylvania, Lancaster Spinal Health Center offers a variety of treatments dedicated to improving the function of the spine. Dr. Clayton J. Stitzel handles everything from patients with scoliosis to those who have had work or sports related injuries. His treatments include myofascial release, chiro spinal rehab and sublaxations.
Dr. Clayton J. Stitzel received his Bachelor's Degree in Kinesiology and attended the Palmer College of Chiropractic where he received his Doctorate Degree in Chiropractic Medicine. In addition to running his private practice, Dr. Stitzel currently researches scoliosis with the Pettibon Spinal Biomechanics Institute and is a national and international lecturer on this issue. In addition to his groundbreaking work with individuals with scoliosis, he also works with a wide variety of patients including those with issues such as fibromyalgia and osteoporosis.
Why Choose iCare Financial?
Although in some cases auto insurance or worker's comp will pay for treatment, Lancaster Spinal health Center is a practice that doesn't take insurance. Dr. Stitzel and his team want to help as many individuals as possible, but they often run into a situation where patients can't pay out of pocket.
Additionally, Lancaster Spinal Health Center sees many patients from out of state and even out of the country. They have found that offering the option of iCare Financial allows them to welcome patients from other regions of the country and not having payments potentially be an interfering factor.
Business Administrator Monica Stitzel explains, "iCare is great for people outside of the state of Pennsylvania. It's hard to collect from people out of state, and that's why we don't offer in-house Financing. This was a great option for us to be able to collect from people even if they don't live here."
Informing Patients about Payment Options
The practice promotes iCare Financial on the home page of its website stating, "Our office proves very affordable, no-interest payment plans that are very low cost. We will provide you a written plan that describes in detail how much our treatment will cost, and how long it will take; it will also describe the various payment options available to you."
Dr. Stitzel also markets on Facebook about the fact that the practice offers Financing with no credit check. As a result of the website and social media presence, some patients do learn about the iCare Financial payment option ahead of time and are eager to use this payment solution.
When patients call in, the receptionist Jen goes over everything on the phone and explains the specifics of the in-office Financing through iCare Financial. She also emails the Financing information to patients so they can see the details in person.
Jen has found that patients are very pleased that this payment options is available to them. She explains, "It's very typical for someone to get treatments through iCare Financial when they wouldn't have been able to afford it otherwise. It's an easy program. It works and it's helpful."
Opening Up the Potential to Treat More Patients
According to Monica Stitzel, Lancaster Spinal Health Center currently sees many patients who use iCare Financial for payments. She points out, "These are patients who otherwise probably wouldn't have come to us. They will also often return for further treatments, adding on to their payment plans."
Taking advantage of iCare Financial for payments allows Dr. Stitzel to do the work he wants to do. Payments are no longer an interfering issue. He is happy that his team never has to try to track down money and out of state funds. As a result, more patients have been able to successfully come in for treatment.
About iCare Financial
iCare Financial is a national financial organization in the dental patient financing, medical patient financing, plastic surgery patient financing, veterinary patient financing and automotive repair financing verticals. iCare Financial offers consumers and patients financial programs with no credit check for businesses and medical practices wanting to service more patients and consumers. Instead of offering patients and consumers another credit card, iCare offers businesses and medical practices a unique payment solution on one platform that accepts all patients and consumers. To learn more visit the website at http://www.icarefinancialcorp.com.