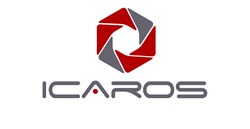 Fairfax, VA (PRWEB) January 01, 2014
Icaros, Inc., a leading provider of advanced geospatial technology, announces its expansion and relocation of its headquarters office from Rockville, MD to a new facility at 4100 Monument Corner Dr., Suite 520 in Fairfax, VA, to accommodate increased staff and photogrammetric production operations.
Icaros' photogrammetric software and aerial remote sensing hardware development teams have been continuously expanding product offerings to provide new solutions for customers. The new office provides ample space for additional staff and development. In addition to offering state-of-the-art geospatial technology products, Icaros provides photogrammetric production services, for which the center of operations is now also located at the new facility.
The Fairfax office is led by Icaros CEO, Tom Bosanko, and CFO, Mitch Lindenfeldar, both of whom joined the Icaros team in November 2012.
"The new space is a perfect environment for us to effectively collaborate as a team and successfully serve our customers' best interests," said Tom Bosanko, Icaros CEO. "Furthermore, our expansion reflects a strong fiscal year and commitment to serving our clients for years to come."
About Icaros
Based in Fairfax, VA, Icaros, Inc. is a leading advanced remote sensing services and solutions provider, offering worldwide clients mission-critical imagery and related geospatial data. Since 2004, Icaros has delivered high-quality, precise imagery to some of the largest organizations and governments in the world. The company has developed advanced software for precise, geospatially accurate photogrammetric production.