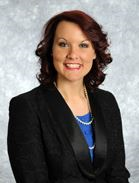 Cleveland, Ohio (PRWEB) May 14, 2014
In CHAMPS Oncology's most recent blog post, ICD-10: What's the Impact of Delayed Implementation?, Rhonda Spoden shares her thoughts on the topic. Spoden explains that many in the healthcare industry were significantly impacted by last month's enactment of the Protecting Access to Medicare Act.
The enactment halted implementation of the International Classification of Diseases, 10th Revision (ICD-10), a revision of the ICD-9 system which is utilized by physicians and other providers to code all diagnoses, symptoms and procedures recorded in hospitals and physician practices. With the previously expected implementation date of October 1, 2014 – now extended to October 1, 2015 – hospitals and physician practices are experiencing several frustrations with this delay. Perhaps chief on the list of headaches is the amount of money, time, and resources already budgeted and utilized in the planning for an expected implementation later this year.
Some of the activities already addressed to prepare for ICD-10 include:

Education for the proper coding of more than 68,000 diagnostic codes, compared to the 13,000 present in the current ICD-9 system
Utilization of IT resources to plan for the conversion of data
Realignment of costs and resources in 2014 to ensure successful implementation
Several facilities have been left in difficult positions, now needing to find a way to reassess their previous plans, realign resources and find the funds necessary in 2015 to address the delay.
Spoden closes her blog by asking readers "Do you think the implementation of ICD-10 will significantly change the way CTRs work?"
To learn more about the CHAMPS Oncology Outlook blog, visit http://www.oncologyoutlook.com.
###
In this transforming healthcare environment of patient-centered care, CHAMPS Oncology - like cancer program administrators, clinicians, industry leaders - understands the importance of quality cancer information for administrative planning, clinical outcomes and performance measures to improve quality of cancer care. CHAMPS Oncology's team of cancer information specialists and multi-credentialed certified tumor registrars (CTRs) strategically partners with cancer programs nationwide offering customized strategies and solutions that best complement the respected cancer programs they are privileged to assist. CHAMPS Oncology specializes in cancer information management, cancer program consulting, informatics, data quality and education, and quality initiatives. For more about CHAMPS Oncology, please contact Toni Hare, RHIT, CTR, Commission on Cancer-trained consultant and vice president, at 216.255.3716 or by email.