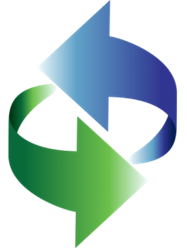 MPMR offers exceptional ICD-10 consulting help to make the transition seamless!
Temecula, California (PRWEB) July 28, 2015
Top medical billing company MPMR is now offering ICD-10 practice management consulting. Medical Practice Management Resources works with practices nationwide on improving revenue, so the ICD-10 assistance benefits both existing and new clients tremendously. Call (951) 757-2056 for a complimentary consultation with the firm.
ICD-10 represents the new coding system being implemented in 2015. While both the AMA and CMS have announced methods for assisting practices in the transition from ICD-9 to ICD-10, assistance from a professional company like MPMR can offer a practice a turn-key solution to the transition. Rather than spending weeks managing the nuances of the transition, MPMR has coding and billing professionals who are experts and handle the transition seamlessly for all types of medical practices.
As one of the best medical billing firms nationwide, MPMR works with over twenty specialties along with ambulatory surgery centers. The company presents a very different value proposition than competitors who only offer basic billing and coding services. MPMR goes the "extra mile" to assist with increasing revenue and optimizing efficiencies with medical practice management consulting services.
Additional services including contracting and credentialing, which can once again eliminate hundreds of hours from a practice's personnel needs. For a complimentary consultation on assistance with ICD-10 transitioning, call (951) 757-2056.