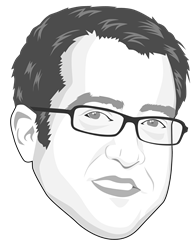 Atlanta, GA (PRWEB) April 30, 2014
Jvion, the leader in ICD-10 analytics, recently released their latest whitepaper "Practicality in Uncertainty: What it really takes to navigate the ICD-10 delay" to help providers manage and right-size their ICD-10 programs. Through an analytic lens, the firm tackles the hard topics of budget, resources, training spend, and clinician engagement. The resulting guidance provides direction for those providers who were well into their ICD-10 conversion when the "doc fix" bill H.R.4302 passed on March 31, 2014, which pushed the ICD-10 compliance date out to at least October 2015.
"Following the delay announcement, providers were flooded with messages that amounted to 'make lemons out of lemonade' with no real actionable guidance," explained Todd Schlesinger, Jvion VP and author of the whitepaper. "We wanted to deliver a solution that would help those impacted reduce the size of the problem so that they can drive compliance while mitigating the risks that come with the extended timeline."
Within the whitepaper, Jvion buckets the major areas of impact from the delay into four categories: budget, resources, training spend, and clinician engagement. Using an approach that combines software with advanced statistics, they explain how to isolate the 5-20% of high-risk codes and build a right-sized plan tailored to this small subset. The resulting outputs help providers:

Reduce budget spend by targeting resources and activities
Build cash reserves while still billing in ICD-9
Right-size services contracts to reduce burn rates
Prioritize remediation efforts and increase automation where possible
Target training efforts and drive retention
Engage key clinical stakeholders and customize communication efforts
Todd went on to say that, "it is possible to thrive despite the delay and take actions that will curb spending while improving operations and revenues under today's ICD-9 code set. To do this, providers have to start with a detailed understanding of just what ICD-10 truly means for them." As he explained in the whitepaper, "by pin pointing the codes that carry the biggest risk (and opportunity), providers can right size their budgets and spend, target training, and drive continued, meaningful conversations."
To download a copy of "Practicality in Uncertainty: What it really takes to navigate the ICD-10 delay," please click here. And to learn more about Jvion, please visit their website at Jvion.com.
About Jvion
Jvion is a healthcare technology company that develops software designed to predict and prevent patient-level disease and financial losses leading to increased waste. The company offers a suite of big-data enabled solutions that combine clinical intelligence with deep machine learning to help providers protect their revenues while improving patient health outcomes. Their objective is simple—stop the waste of resources and lives by predicting and stopping losses before they ever happen. Jvion is distinguished in the industry for their leadership in the area of healthcare predictive analytics including their most recent recognition from AHIMA as the 2014 Innovator of the Year.
About ICD10
ICD (International Classification of Diseases) is the code set used to report medical diagnosis and procedures. It is used by healthcare providers to communicate what was done to you and why to your insurance. And it is how an insurance company determines the reimbursement amount to send back to your healthcare provider. We are currently on version 9 (ICD-9) and are moving to 10 (ICD-10). Here is the U.S., we are late to the ICD-10 game. In fact every major developed nation already uses the code set. ICD-9 is more than 30 years old, includes outdated terms, and is inconsistent with current medical practices. Moreover, it cannot accommodate newly developed diagnoses and procedures, innovations in technology and treatment, performance-based payment systems, and more accurate billing requirements. Everyone covered by HIPAA must use ICD-10 starting October 1, 2014. This includes health care providers and insurers who do not deal with Medicare claims. Only workers comp is excluded from the transition. In total, ICD-10 adds up to an $8B challenge for the industry. Every system, coder, physician, and insurance company that deals with ICD-9 will have to convert. And if this conversion isn't done correctly, providers stand to lose millions to reduced reimbursements and extended A/R cycle times.