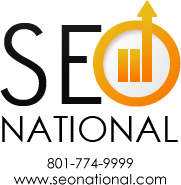 A training plan's purpose is to ensure that an organization's staff and external partners acquire the necessary skills and knowledge on the processes, procedures, policies, and system updates affected by the ICD-10 transition. Med-certification can help.
Salt Lake City, Utah (PRWEB) January 07, 2014
A key element of the data foundation of the United States' health care system will undergo a major transformation in 2014. So, what is the Big Deal on ICD-10? The buzz is that it is all troubling and worst case will create chaos. Med-Certification.com has put together an overview of the new system and what to expect.
On October 1, 2014 a, the health care system in the US will transition from the decades-old 9th Edition of the International Classification of Diseases (ICD-9) set of diagnosis and inpatient procedure codes to the far more contemporary, vastly larger, and much more detailed Tenth Edition of those code sets or ICD-10 used by most developed countries throughout the world.
This transition will have a major impact on anyone who uses health care information that contains a diagnosis and/or inpatient procedure code, including:
-Hospitals
-Health care practitioners and institutions
-Health insurers and other third-party payers
-Electronic transaction clearinghouses
-Hardware and software manufacturers and vendors
-Billing and practice management service providers
-Health care administrative and oversight agencies
-Public and private health care research institutions
Making the transition to ICD-10 is not optional. All covered entities as defined by the Health Insurance Portability and Accountability Act of 1996 (HIPAA óare required to adopt ICD-10 codes for use in all HIPAA transactions with dates of service on or after the October 1, 2014 compliance date. For HIPAA inpatient claims, ICD-10 diagnosis and procedure codes are required for all inpatient stays with discharge dates on or after October 1, 2014. The transition to ICD-10 does not directly affect provider use of the Current Procedural Terminology (CPT) and Healthcare Common Procedure Coding System (HCPCS) codes.
About Version 5010:
To process ICD-10 claims or other transactions, providers, payers, and vendors must first implement the "Version 5010" electronic health care transaction standards mandated by HIPAA. The existing HIPAA Version transaction standards do not support the use of the ICD-10 codes.
What is ICD-10?
The World Health Organization (WHO) publishes the International Classfication of Diseases (ICD) code set, which defines diseases, signs, symptoms, abnormal findings, complaints, social circumstances, and external causes of injury or disease. The ICD-10 is copyrighted by the WHO. The WHO authorized a US adaptation of the code set for government purposes. As agreed, all modifications to the ICD-10 must conform to WHO conventions for the ICD.
In 1990, the WHO updated its international version of the ICD-10 code set for mortality reporting. Other countries began adopting ICD-10 in 1994, but the United States only partially adopted ICD-10 in 1999 for mortality reporting. The National Center for Health Statistics (NCHS), the federal agency responsible for the United States' use of ICD-10, developed ICD-10-CM, a clinical modification of the classification for morbidity reporting purposes, to replace the ICD-9-CM codes, Volumes 1 and 2. The NCHS developed ICD-10-CM following a thorough evaluation by a technical advisory panel and extensive consultation with physician groups, clinical coders, and others to ensure clinical accuracy and usefulness.
Benefits of ICD-10:
By contrast, ICD-10 provides more specific data than ICD-9 and better reflects current medical practice. The added detail embedded within ICD-10 codes informs health care providers and health plans of patient incidence and history, which improves the effectiveness of case management and care coordination functions. Accurate coding also reduces the volume of claims rejected due to ambiguity.
The new code sets will:
-Improve operational processes across the health care industry by classifying detail within codes to accurately process payments and reimbursements.
-Update the terminology and disease classifications to be consistent with current clinical practice and medical and technological advances.
-Increase flexibility for future updates as necessary.
-Enhance coding accuracy and specificity to classify anatomic site, etiology, and severity.
-Support refined reimbursement models to provide equitable payment for more complex conditions.
-Streamline payment operations by allowing for greater automation and fewer payer-physician inquiries, decreasing delays and inappropriate denials.
-Provide more detailed data to better analyze disease patterns and track and respond to public health outbreaks.
-Provide opportunities to develop and implement new pricing and reimbursement structures including fee schedules and hospital and ancillary pricing scenarios based on greater diagnostic specificity.
-Provide payers, program integrity contractors, and oversight agencies with opportunities for more effective detection and investigation of potential fraud or abuse and proof of intentional fraud.
Initiate a Training Plan:
A training plan's purpose is to ensure that an organization's staff and external partners acquire the necessary skills and knowledge on the processes, procedures, policies, and system updates affected by the ICD-10 transition.
Med-certification has an ideal ICD-10 training program online to train both new and experienced coders in the use of ICD-10. At the conclusion of the training, a certification test will be provided and when a passing grade is achieved, certification in ICD-10 will be provided.
How ICD-10-CM Affects Clinical Documentation:
The increased code detail contained in ICD-10-CM means that clinical documentation will need to change substantially. The ICD-10-CM includes a more robust definition of severity, comorbidities, complications, sequelae, manifestations, causes, and a variety of other important parameters that characterize the patient's conditions. A large number of ICD-10-CM codes only differ in one parameter. For example, nearly 25 percent of the ICD-10-CM codes are the same except for indicating the right side of the patient's body versus the left. Another 25 percent of the codes differ only in the way they distinguish among initial encounter, versus "subsequent encounter," versus sequelae.
For example, even though there are more than 1,800 available codes for coding fractures of the radius, there are only approximately 50 distinct recurring concepts.
A similar transition was implemented in the 1980s when the old Relative Value System (RVS) codes made the big switch to the then and current CPT Code (Current Procedural Terminology). The whole healthcare field was in flux for a few months while everyone settled into the new code system and it was not as difficult as predicted. Rest assured that the transition will work. To learn more about ICD-10 and other medical billing courses visit med-certification online or call 1-888-771-1902.