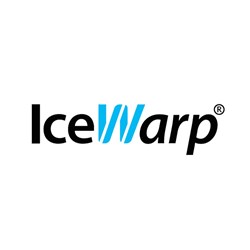 We are looking forward to IceWarp's roadshow: it's a good opportunity to put the company, its offerings and executive team directly in touch with potential buyers and partners.
Springfield, VA (PRWEB) September 27, 2013
Global messaging and collaboration solutions provider IceWarp has announced a multi-country roadshow throughout CIS and Russia to personally talk about IceWarp messaging with regional business professionals. Marked for September-November of 2013, the program will be organized by the Softline Group, IceWarp's exclusive reseller in the region. The full tour calendar is below:
Minsk (Belarus) - September 30th to October 1st
Kiev (Ukraine) - October 1st to October 3rd
Tashkent (Uzbekistan) - October 17th to October 18th
Khabarovsk (Russia) - October 31st to November 1st
The tour will introduce IceWarp messaging to Softline Group partners, customers and sales managers.
"CIS is the market where we are registering robust growth and acceptance for our products," said Ladislav Goc, President of IceWarp. "Partnership with the Softline Group, one of the region's most dynamic technology companies, is the key to this success. That is why we are investing significant efforts in our joint programs."
Earlier this year, IceWarp participated in Sofline Group's CIS conference in Batumi, Georgia, and conducted a series of training sessions for its Federal Sales Center executives in Moscow and Voronezh, Russia. IceWarp also has augmented its Prague-based team with Russian-speaking marketing and support managers to meet the growing demand for its offerings in the region.
"Our goal is to be as close as possible to our customers, study specific ways of doing business in their countries and rapidly respond to their unique needs," explains Tomas Zubov, Managing Director at IceWarp. "In this, we heavily rely on Softline's expertise, connections and considerable in-country resources. I'm confident that the joint project will boost booking for IceWarp and its partner."
IceWarp is already very prominent in the Russian and CIS markets, with customers including well-known organizations such as AVTOTOR, Russian Space Agency, The Moscow Kremlin Museum, UZINFOCOM and many others.
"Helping vendors get to the markets that were beyond their reach is a key of our success as a company," said Maksim Karamyshev, the head of CIS Business Development department at Softline. "We are looking forward to IceWarp's roadshow: it's a good opportunity to put the company, its offerings and executive team directly in touch with potential buyers and partners."
ABOUT SOFTLINE
Softline has been operating in the IT market since 1993 and occupies one of the leading positions in the area of software licensing and provision of related services – IT education, consulting, legal support, technical support and IT outsourcing.
At present the company is an authorized partner and reseller of more than 3,000 companies producing software. Today Softline is presented in 65 cities of 23 countries: Russia (Moscow, Saint-Petersburg, Yekaterinburg, Rostov-on-Don, Samara, Ufa, Khabarovsk, Novosibirsk, Nizhny Novgorod, Kazan, Krasnoyarsk, Omsk, Chelyabinsk, Perm, Krasnodar, Vladivostok, Irkutsk, Kaliningrad, Volgograd, Saratov, Barnaul, Izhevsk, Tyumen, Arkhangelsk, Kemerovo, Orenburg, Voronezh, Tomsk, Ulyanovsk, Yaroslavl, Surgut, Penza, Stavropol, Belgorod, Murmansk), Ukraine (Kiev), Belarus (Minsk, Gomel, Vitebsk, Brest), Kazakhstan (Almaty, Astana, Karaganda, Aktobe), Moldova (Kishinev), Uzbekistan (Tashkent), Kyrgyzstan (Bishkek), Tajikistan (Dushanbe), Azerbaijan (Baku), Turkmenistan (Ashgabat), Armenia (Yerevan), Georgia (Tbilisi), Mongolia (Ulan-Bator), Turkey (Istanbul, Ankara), Venezuela (Caracas), Vietnam (Hanoi, Ho Chi Minh), Romania (Bucharest), Argentina (Buenos Aires), Colombia (Bogota), Malaysia (Kuala Lumpur), Peru (Lima), Cambodia (Phnom Penh), Laos (Vientiane).
For more information about Softline, visit corporate websites http://www.softlinegroup.com and http://www.softline.ru.
ABOUT ICEWARP
IceWarp is the global provider of comprehensive messaging solutions for every business class, size and niche. Building upon a decade of enterprise e-mail platforms experience, IceWarp offers organizations an all-in-one highly secure solution that enables their mobile workforce to communicate through any platform, be it e-mail, mobile synchronization, chat, SMS, voice or video. The highly scalable product can easily be used by organizations of all sizes, from SMBs to large corporations, delivering ease of deployment, exceptional reliability and scalability. IceWarp's solutions are available in over 40 countries through a comprehensive network of distributors.
To learn more or download a free trial, please visit http://www.icewarp.com/products/icewarp_email_server_software/.