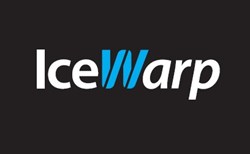 The feedback we got in Batumi shows that our partner sees IceWarp Messaging Server as a strategically important product that in many cases simply does not have any viable alternative, especially in the Open Source environment.
Springfield, VA and Moscow, Russia (PRWEB) August 07, 2013
Global messaging and collaboration solutions provider IceWarp has announced today that it has completed a series of round tables for the top CIS sales executives of the Softline Group, its exclusive reseller in Russia and CIS. The information-packed educational sessions were attended by the Softline country directors and managers from Azerbaijan, Armenia, Belarus, Georgia, Moldova, Kazakhstan, Kyrgyzstan, Mongolia, Tajikistan, Turkmenistan, Ukraine and Uzbekistan.
"We were very impressed by the Sofline's sales team competence level and enthusiasm," said Ladislav Goc, President of IceWarp. "The feedback we got in Batumi shows that our partner sees IceWarp Messaging Server as a strategically important product that in many cases simply does not have any viable alternative, especially in the Open Source environment. It is very telling that we noticed a surge of requests for our software right after the event."
IceWarp's participation presentations in Batumi followed a series of training sessions the company executives conducted for the Softline Federal Sales Center executives in Moscow and Voronezh, Russia. In the near future, IceWarp is planning to conduct a series of training sessions and customer outreach events for all Softline CIS country branches. Currently the company is expanding its Prague-based team with Russian-speaking marketing and support staff to meet the growing CIS demand for its offerings.
"Our Prague office is in close proximity to Softline's key sales hubs throughout the region, so we can rapidly assist our partner's sales managers in closing deals," explains Tomas Zubov, Managing Director at IceWarp. "Also, our Prague development center is almost in the same time zone with the Softline's Federal Sales Center, so we can timely react to technical issues when they come up. We pay special attention to high quality technical support, therefore we bring it as close to our customers as possible. While the firs level support is provided by our partner, we can quickly escalate complex issues to highly qualified Prague-based Russian-speaking specialists."
IceWarp already has presence in the Russian and CIS markets, with its customers including such well-known organizations as AVTOTOR, Russian Space Agency, The Moscow Kremlin Museum, UZINFOCOM and many others.
"It is very encouraging to see that vendors like IceWarp spare no effort to educate our sales force across all regions we operate in," says Maksim Karamyshev, the head of CIS Business Development department at Softline. "Events like the one we just attended in Batumi are an excellent way to make such programs more effective. We are confident that joint programs like this will significantly boost revenue for us as well as for the software houses we work with."
ABOUT SOFTLINE
Softline has been operating in the IT market since 1993 and occupies one of the leading positions in the area of software licensing and provision of related services – IT education, consulting, legal support, technical support and IT outsourcing.
At present the company is an authorized partner and reseller of more than 3,000 companies producing software. Today Softline is presented in 65 cities of 23 countries: Russia (Moscow, Saint-Petersburg, Yekaterinburg, Rostov-on-Don, Samara, Ufa, Khabarovsk, Novosibirsk, Nizhny Novgorod, Kazan, Krasnoyarsk, Omsk, Chelyabinsk, Perm, Krasnodar, Vladivostok, Irkutsk, Kaliningrad, Volgograd, Saratov, Barnaul, Izhevsk, Tyumen, Arkhangelsk, Kemerovo, Orenburg, Voronezh, Tomsk, Ulyanovsk, Yaroslavl, Surgut, Penza, Stavropol, Belgorod, Murmansk), Ukraine (Kiev), Belarus (Minsk, Gomel, Vitebsk, Brest), Kazakhstan (Almaty, Astana, Karaganda, Aktobe), Moldova (Kishinev), Uzbekistan (Tashkent), Kyrgyzstan (Bishkek), Tajikistan (Dushanbe), Azerbaijan (Baku), Turkmenistan (Ashgabat), Armenia (Yerevan), Georgia (Tbilisi), Mongolia (Ulan-Bator), Turkey (Istanbul, Ankara), Venezuela (Caracas), Vietnam (Hanoi, Ho Chi Minh), Romania (Bucharest), Argentina (Buenos Aires), Colombia (Bogota), Malaysia (Kuala Lumpur), Peru (Lima), Cambodia (Phnom Penh), Laos (Vientiane).
For more information about Softline, visit corporate websites: http://www.softlinegroup.com and http://www.softline.ru
ABOUT ICEWARP
IceWarp is a global provider of comprehensive messaging solutions for every business class, size and niche. Building upon a decade of enterprise e-mail platforms experience, IceWarp offers organizations an all-in-one highly secure solution that enables their mobile workforce to communicate through any platform, be it through an email server, mobile synchronization, chat, SMS, voice or video. The highly scalable product can easily be used by organizations of all sizes, from SMBs to large corporations, delivering ease of deployment, exceptional reliability and scalability. IceWarp's solutions are available in over 40 countries through a comprehensive network of distributors.