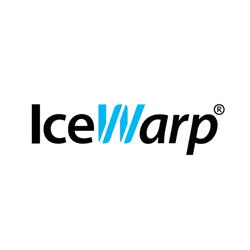 IceWarp will match any donation up to a total of $5,000. As of June 6, 2014 $1,830.00 has been raised, including IceWarp's matched donations.
Washington, DC (PRWEB) June 11, 2014
Global messaging solutions provider IceWarp's United States office has launched a GoFundMe campaign for the family of Jeryl Dickerson, a Woodbridge, VA resident who several weeks ago went missing while kayaking. On May 26, 2014 Jeryl Dickerson's body was found. The goal of IceWarp's GoFundMe campaign is to assist his fiancé and twin daughters with covering funeral expenses. IceWarp has announced it will match every donation made up to a total of $5,000.
"There are so many things that we can do with technology, but technology will never replace the human spirit, emotion and heart," says Lisa Glitzner Caputo, Director of Operations at IceWarp. "That is why I decided to have IceWarp get involved with this particular fund raiser. Many people say that when someone passes, heaven must have needed an angel. In this case it is so true, heaven needed Jeryl as their angel and he left behind not one, but two little angels to take his place. Jeryl will be remembered for his always sparkling personality: always smiling, upbeat, happy and sweet and willing to help his friends and family. "
According to local news, Jeryl Dickerson went missing May 7,2014 while kayaking with a friend. He was attempting to paddle 5 miles across the Potomac River from Hague to Tall Timbers Marina in St. Mary's County, Maryland. He and a coworker paddled about a mile out when Dickerson became fatigued. The coworker went back to shore for a power boat to bring Dickerson back in. Dickerson was missing, however, when he returned.
After failing to locate Dickerson, his coworker called the local Coast Guard and an official search involving the Coast Guard, Virginia State Police, local volunteer fire department, and Westmore Sheriff's Office began.
In the early stages of the search, Dickerson' kayak was found bobbing downstream against the shoreline.
On May 26, 2014, over 3 weeks after his disappearance, Dickerson's body was recovered.
The family told IceWarp that Jeryl's younger brother, a Virginia Beach resident and member of the United States Navy, is going to provide assistance in Jeryl's absence. He will be adopting Ashley & Jeryl's twins and taking care of them. Jeryl's mother and fiancé will be moving to Virginia Beach to help with caring for the twin daughters. IceWarp's GoFundMe campaign will assist with covering moving expenses after the adoption is takes place.
Those who wish to donate to Jeryl Dickerson's memorial fund can do so at http://www.gofundme.com/helpingAvaAnt. IceWarp will match any donation up to a total of $5,000. As of June 10, 2014 $1,880.00 has been raised, including IceWarp's matched donations. The GoFundMe page will be open for donations throughout the entire month of June 2014.
About IceWarp
IceWarp is a leading provider of comprehensive messaging solutions for every business class, size and niche. Building upon a decade of enterprise e-mail platforms experience, IceWarp offers organizations an all-in-one highly secure solution that enables their mobile workforce to communicate through any platform, be it e-mail, mobile synchronization, chat, SMS, voice or video. The highly scalable system is used by organizations of all sizes, from SMBs to large corporations like Marriott International, Burger King and Toyota. IceWarp's solutions are available in over 40 countries through a comprehensive network of distributors.