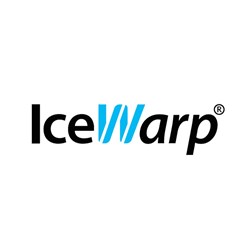 Having Outlook Notes at your fingertips is a great everyday feature.
Springfield, VA (PRWEB) September 25, 2013
Global messaging solutions provider IceWarp has announced the next version of IceWarp Email Server will fully support the new Apple iOS 7 Notes synchronization feature. This will allow Notes to be automatically synchronized between iOS 7, Microsoft Outlook, and IceWarp. IceWarp has for years supported synchronization of email, calendars, contacts and reminders between iOS, Outlook, and IceWarp. The next version of IceWarp is set for release in late 2013.
Much anticipation has surrounded iOS 7 allowing users to synchronize not just email, contacts, calendars and reminders from Outlook, but also personal notes. September 18, 2013's release of iOS 7 confirmed this feature was included. The next IceWarp update, another highly anticipated release set for late 2013, will fully support the Notes sync. Mobile workers will be able to simultaneously update their Notes on IceWarp Web Client, MS Outlook, and any iOS 7-supported device. Professionals on the go to jot down their important notes while on the go and have everything collected once they're back at their desktop, or vice versa.
Previously there have been several workarounds for keeping all professional notes synchronized between iOS 6, Outlook and IceWarp. All of them have had various shortfalls however. With iOS 7 just released, users will be to keep their notes synced up with no external application needed.
"Having Outlook Notes at your fingertips is a great everyday feature," says Michael Filip, a mobile device specialist at IceWarp. "You can jot down notes or list items either to yourself to process when back at the computer, share them with your coworkers, or file them to client-specific or project-specific folders simply by swiping to the right and selecting from a list of accounts. These folders can be even created, renamed, moved or deleted right from the iOS device. There's nothing like that on Android and Windows Phone either."
Notes synchronization is just one feature in IceWarp mail server that allows professionals to connect their home technology seamlessly to their work environment. With IceWarp's next version users will be able to enjoy several other BYOD features such as-
-Device feature control
IceWarp administrators will be able to restrict user email accounts like Gmail, Yahoo and others. They also can disable a mobile device's built-in camera, text messaging, Wi-Fi, and removable storage of a connected device.
-Selective remote wipe
If a personal device is lost, administrators can also selectively wipe only company related data. In the past most services have usually only accommodated a full wipe of both personal and company data.
-Device endorsement
IceWarp administrators can also selectively preset which devices are able to connect the company network. In the past, most services have provided only user certificates. Once a user is approved to connect to the company network, they could connect any device they own. With the next IceWarp update it will be possible to individually verify which devices can and can't be connected to a company network.
-Folder management
Users can create, move, rename and delete folders right from supported devices. This works for mail folders in most devices, as well as calendars, contacts, reminders and notes in iOS devices. The whole folder structure can be freely manipulated, exclusive to IceWarp's "GroupWare as Email" function, even in apps where the mobile OS is lacking the UI controls.
IceWarp is excited that its customers with iOS 7 will be able to conveniently manage their notes, as well as enjoy a large set of other BYOD features.
About IceWarp:
IceWarp is a leading provider of comprehensive messaging solutions for every business class, size and niche. Currently used by over 50 million professional worldwide, IceWarp offers organizations an all-in-one highly secure solution that enables their mobile workforce to communicate through any platform, be it e-mail, mobile synchronization, chat, SMS, voice or video. The highly scalable product is used by organizations of all sizes, from large companies like Marriott International, Inc., Verizon Communications, Inc., Inmarsat, AVTOTOR, Russian Space Agency, to hundreds of small to midsized firms.
To download a trial of IceWarp, please visit https://www.icewarp.com/downloads/public/.