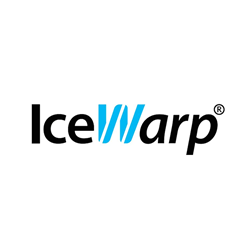 For this environment, IceWarp is the only solution that matches the functionality of Microsoft Exchange.
Springfield, VA (PRWEB) March 26, 2014
IceWarp has unveiled the new Linux version of its award-winning Messaging Server 11 that supports a wide array of Linux-based platforms, including Debian, RedHat, and Ubuntu. Long-anticipated by the open source community, it offers a compelling alternative to Windows-based messaging products such as Microsoft Exchange.
"In many markets we see whole industries migrating to the Linux," says Ladislav Goc, IceWarp President. "For this environment, IceWarp is the only solution that matches the functionality of Microsoft Exchange. But we do not stop there: IceWarp is also offering many powerful features that replace the most vital functions of MS Lync and MS SharePoint – all in one product that could be deployed on a variety of Linux platforms."
IceWarp is releasing the Linux version of its messaging server as an x64 application. Important libraries and executables have been recompiled for 64-bit. It offers numerous other optimizations that make the Linux version a strong contender to Windows-based servers.
Like its Windows-based cousin released in February, Version 11 for Linux adds online meetings, enhanced document management, Dropbox integration and enhanced VoIP to the core IceWarp email server, a messaging platform used by more than 50 million professionals worldwide.
"We recorded significant sales surge almost immediately after the new version was out in February," continues Mr. Goc. "We are confident that the Linux option will give us even more traction throughout the open-source community."
More details on IceWarp 11 are provided in this brief 6 minute video. (http://www.youtube.com/watch?v=NHiZI9TJMYQ).
To download a free 30 day trial license of IceWarp 11 for Windows or Linux, please visit http://www.icewarp.com/downloads/trial.
About IceWarp
IceWarp is a leading provider of comprehensive messaging solutions for every business class, size and niche. Building upon a decade of enterprise e-mail platforms experience, IceWarp offers organizations an all-in-one highly secure solution that enables their mobile workforce to communicate through any platform, be it e-mail, mobile synchronization, chat, SMS, voice or video. The highly scalable system is used by organizations of all sizes, from SMBs to large corporations like Marriott International, Burger King and Toyota. IceWarp's solutions are available in over 40 countries through a comprehensive network of distributors.