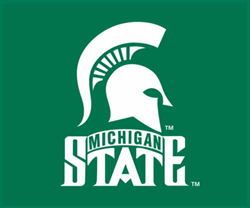 The solution was easy-to-deploy, stable, scalable and reasonably priced.
Washington, DC (PRWEB) June 26, 2014
Global messaging solutions provider IceWarp has announced that Michigan State University has begun using its messaging tools to assist with research projects at state, local, and national levels.
The University's Department of Entomology first sought out an on-premise email server that would allow it to rapidly create mailing lists and listservs, all while being reliable and easy to manage. After ruling out numerous solutions, including Microsoft Exchange, the University decided to go with IceWarp for its comprehensive feature set and ease of use.
Once deployed, the University found IceWarp as easy to use and quickly customize as it had hoped. It also enjoyed IceWarp's Instant Messaging as an effective alternative to Microsoft Lync for a geographically dispersed research team.
"We see growing adoption of IceWarp messaging solutions throughout the higher education market," said Cliff Novellino, Director of North American Sales at IceWarp. "Colleges and universities are always taking steps to optimize their IT infrastructure to free up the funds for research projects. IceWarp makes the most of this trend by replacing several pricey and high-maintenance products with one cost-effective solution."
Organization:
Michigan State University Spartans work to advance the common good in uncommon ways. The nation's pioneer land-grant university, MSU began as a bold experiment that democratized higher education and helped bring science and innovation into everyday life. Today, MSU is one of the top research universities in the world—on one of the biggest, greenest campuses in the nation—and is home to a diverse community of dedicated students and scholars, athletes and artists, scientists and leaders.
The Michigan State University Department of Entomology excels in research, extension and teaching to address the issues that confront the people of Michigan, the nation and the world. MSU's entomologists look for systemic solutions across disciplines to address critical issues. The Department offers B.S., M.S. and Ph.D. degrees in entomology and considers graduate student education and postdoctoral experience to be one of its highest priorities.
Problem:
Michigan State University Department of Entomology's Applied Spatial Ecology and Technical Services (ASETS) Laboratory needed its own messaging solution to facilitate collaboration among researchers and power an array of outreach programs. One option was to divert resources to the laboratories' needs, but the school's IT infrastructure was already at its capacity.
"Additionally, we needed to include outside researchers not connected with the university," explains Mr. Amos Ziegler, Director of the Applied Spatial Ecology and Technical Services (ASETS) Laboratory in the Department of Entomology. "Effective collaboration required the capability to rapidly create mailing lists and listservs."
The ASETS technology team decided to create its own infrastructure, dedicated specifically to its projects. "We needed to have everything under one roof," says Mr. Ziegler.
A search started for a reliable, easy-to-maintain on-premise messaging platform. Some options, like Microsoft Exchange, were rejected for complexity and instability. Others lacked functionality and flexibility.
Solution:
The ASETS Laboratory took another look at what was available on the messaging solutions market and discovered IceWarp. The product turned out to be a good match for Mr. Ziegler's team.
"Several factors went into making the decision," explains Mr. Ziegler. "The solution was easy-to-deploy, stable, scalable and reasonably priced."
Results
The IceWarp adoption allowed the ASETS Laboratory to consolidate its IT resources.
"We support many projects at local, state and national scales and now we have all our IT resources under one umbrella," says Mr. Ziegler. "We are our own supplier, so we don't have any unnecessary hoops to jump through to get things done."
Currently IceWarp Messaging Server supports 50 users and multiple research and outreach projects that require dedicated email addresses, distribution and listserv lists.
"We use the core system for numerous projects," says Mr. Ziegler. "Most of these involve management of invasive species – forest pests such as gypsy moth and emerald ash borer, for example. We also have citizen scientist projects. All of these are public-facing and data-intensive; involve data collection through websites and mobile applications. They require dedicated accounts and full Web infrastructure."
Each project the lab manages has a Web portal with dedicated messaging resources. Additionally, Mr. Ziegler's team supports several email lists and listservs to connect with the larger research community.
"I like the freedom and the ability to create accounts at will," says Mr. Ziegler. "With IceWarp on-premise it doesn't require a phone call, email or waiting. That's the value of having my own mail server."
With IceWarp, the laboratory was able to reduce its dependence on various Microsoft applications, such as Microsoft Outlook.
"We are using the IceWarp Web interface and some separate desktop clients, such as Mozilla Thunderbird," says Mr. Ziegler.
IceWarp's built-in Instant Messaging Module turned out to be a viable alternative to MS Lync and, along with the IceWarp mobility features, a convenient platform for the geographically-dispersed research force.
"Some projects are local, some are statewide, some are regional and national," says Mr. Ziegler. "We use instant messaging every day – both in the office and with remote workers. We also use the email client on mobile devices."
ROI
According to Mr. Ziegler, the most important cost-saving factor is IceWarp's stability and ease-of-maintenance.
"The biggest benefit is that I am able to keep my IT maintenance cost at a very low level with IceWarp," says Mr. Ziegler. "The deployment and the setup were trouble-free, the solution is easy to configure and use, easy to rebuild and migrate. The system is very stable. And I have never had security issues with the solution. It's very stable, and patches and updates apply with ease. I'm confident that when I upgrade the server, it's not going to blow up."
Mr. Ziegler has already recommended IceWarp to other researchers who run their own labs.
"This is the solution that perfectly fits their scale of operation and doesn't require dedicated people to maintain or watch over," concludes Mr. Zieger.
About Michigan State University Department of Entomology: http://www.ent.msu.edu/.
About IceWarp
To download a free 30 day trial of IceWarp for Windows or Linux, please visit http://www.icewarp.com/downloads/trial/ or call 1-888-ICEWARP.
For more information, please visit IceWarp (http://www.icewarp.com) or follow us on Twitter (@icewarp).
IceWarp is a leading provider of comprehensive messaging solutions for every business class, size and niche. Building upon a decade of enterprise e-mail platforms experience, IceWarp offers organizations an all-in-one highly secure solution that enables their mobile workforce to communicate through any platform, be it e-mail, mobile synchronization, chat, SMS, voice or video. The highly scalable product can easily be used by organizations of all sizes, from SMBs to large corporations, delivering ease of deployment, exceptional reliability and scalability. IceWarp's solutions are available in over 40 countries through a comprehensive network of distributors.