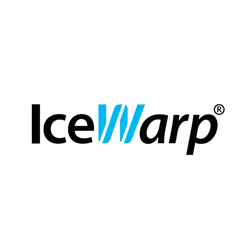 As a courtesy to all internet users, IceWarp provided a patch version of SSL library for any Windows product to general public.
Springfield, VA (PRWEB) April 22, 2014
IceWarp has issued an update for its messaging server to protect its customers and the Internet community from a critical defect in OpenSSL discovered Monday, April 7th 2013. The patch, created and released in under 24 hours after the vulnerability was identified, will prevent hackers from obtaining private keys, passwords and other credentials that open access to sensitive data.
"IceWarp technology team compiled a new OpenSSL to neutralize this extremely dangerous bug," says Ladislav Goc, President of IceWarp. "Now millions of our customers worldwide can continue to use our products with confidence."
As a courtesy to all internet users, IceWarp provided a patch version of SSL library for any Windows product to general public. "We strongly encourage organizations to protect their systems as soon as possible," notes Mr. Goc.
Before the OpenSSL libraries are updated in other Windows programs, IceWarp provides a patch version of OpenSSL 1.0.1g library for Windows (libeay32.dll, ssleay32.dll) to general public as a courtesy to all internet users.
IceWarp users can find the update here:
http://esupport.icewarp.com/index.php?/default_import/Knowledgebase/Article/View/443/0/patch-for-openssl-heartbeat-bug
According to Ars Technica's writer Dan Goodin, the warning about the bug in OpenSSL accompanied the release of version 1.0.1g of the open-source program, which is the default cryptographic library used in the Apache and nginx Web server applications, as well as a wide variety of operating systems and e-mail and instant-messaging clients. The bug, which has resided in production versions of OpenSSL for more than two years, could make it possible for people to recover the private encryption key at the heart of the digital certificates used to authenticate Internet servers and to encrypt data traveling between them and end users. Attacks, notes Mr. Goodin, leave no traces in server logs, so there's no way of knowing if the bug has been actively exploited.
IceWarp was able react rapidly because from the beginning the company has been heavily focused on security. IceWarp Messaging Server, its flagship solution, features over 20 protection layers to stop viruses, spam and unauthorized access.
Already recognized as a leading email solution and Microsoft Exchange alternative, IceWarp is deployed in more than 20,000 organizations and supports over 50 million users worldwide. IceWarp reinvents the messaging category by delivering all email, mobile synchronization, SMS, chat, voice and video capabilities in one integrated, extremely secure and easy-to-deploy solution. Its customers include everyone from market leaders like Marriott International, Inc., Verizon Communications, Burger King, and Toyota to thousands of small to midsized firms.
For more information, please visit IceWarp (http://www.icewarp.com).
ABOUT ICEWARP
IceWarp is a leading provider of comprehensive messaging solutions for every business class, size and niche. Building upon a decade of enterprise e-mail platforms experience, IceWarp offers organizations an all-in-one highly secure solution that enables their mobile workforce to communicate through any platform, be it e-mail, mobile synchronization, chat, SMS, voice or video. The highly scalable product can easily be used by organizations of all sizes, from SMBs to large corporations, delivering ease of deployment, exceptional reliability and scalability. IceWarp's solutions are available in over 40 countries through a comprehensive network of distributors.