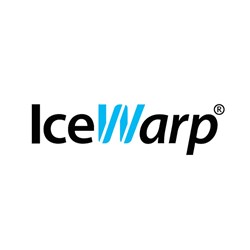 We have several offices – a couple in China, in Singapore and in the Czech Republic. After we had connected the offices with email, we also established the Internet Telephony connection between the locations using IceWarp SIP.
Springfield, VA (PRWEB) August 27, 2013
Global messaging solution provider IceWarp announced today that Siang May, a global synthetic fiber manufacturer, was able to connect its global offices using IceWarp's SIP-based internet telephony. Though IceWarp has been widely recognized as a popular mail server and Microsoft Exchange alternative since 1998, Siang May's story illustrates the wide range of communications that are possible through the IceWarp server, especially for businesses with a limited budget and limited or no IT staffing.
Organization:
Siang May is one of the major manufacturers of synthetic fiber nets, lines, ropes and twines that exports to more than 60 countries worldwide. The company has clients across 5 continents and develops long-term business relationships by delivering the highest standards of quality and service. With more than 45 years of expertise, Siang May has become a respected market leader in the manufacturing of synthetic fiber products. From its headquarters in Singapore, Siang May tightly supervises its factories in China and South East Asia, producing high quality products made of 100% pure raw materials. Siang May's standards and customized solutions are used across the Commercial Fishing, Aquaculture, Agriculture, Construction and Horticulture industries.
Challenge:
Siang May set up a remote office in China and needed a reliable and cost effective voice communication system. Its technology team realized that Internet Telephony would be the best answer, but choosing the right provider was not a simple task. High deployment and maintenance costs as well as reliability were major challenges.
Solution:
Cher Ping, the owner of Siang May, decided to look at this company's existing IT infrastructure and see how it could be leveraged to handle voice traffic. For several years it was powered by IceWarp and Cher Ping was very satisfied with IceWarp's performance.
"I came across IceWarp because one of the ISPs I was using was powered by it," recalls Cher Ping. "And I decided to install IceWarp on my own server – to use it for email communications first."
Siang May technology team discovered that IceWarp's flexible architecture not only provided robust messaging capabilities, but also helped ensure brand consistency.
"We have a group of companies in dispersed locations, different business lines and numerous websites," explains Cher Ping. "Therefore, it is necessary to have different email addresses to better preserve the image of each corporation with diverse activities. IceWarp allowed us to do that."
Cher Ping decided to see if IceWarp's distributed architecture could be extended to also support voice communications and reduce telecom expenses. He authorized the purchase of the IceWarp Server for emails and with SIP/VoIP licenses.
"We have several offices – a couple in China, in Singapore and in the Czech Republic," says Cher Ping. "After we had connected the offices with email, we also established the Internet Telephony connection between the locations using IceWarp SIP."
Since IceWarp is based on universally accepted standards, it is compatible with a huge variety of standards-based web phones and physical devices. It also has its own Web phone embedded into the Web Client. Siang May decided to deploy free web clients on its mobile workers' cell phones and connect the system to public network.
"For cell phones, we are using the IceWarp-Bria combination," says Cher Ping. "To go to the public phone system, we have a Grandstream GXW4104 unit that has a physical line plugged into it. For example, if anybody in the Singapore office needs to dial out, he just punches an extension to make a normal local call."
Cher Ping says the deployment was easy due to IceWarp's high quality technical support.
"Most of us are not technically brilliant and we don't have our own systems administrator in the office so I have to thank the IceWarp support team." says Cher Ping. "I think the main advantage of any software is the support team behind it."
Siang May discovered it could run the whole system just relying on IceWarp technical staff, without a dedicated administrator.
"IceWarp made our business operations a lot easier," concludes Cher Ping. "I will definitely recommend IceWarp to other companies."
More about Siang May: http://www.siangmay.com
More about IceWarp Singapore: http://www.icewarp.com.sg
About IceWarp:
IceWarp is a global provider of comprehensive messaging solutions for every business class, size and niche. Building upon a decade of enterprise e-mail platforms experience, IceWarp offers organizations an all-in-one highly secure solution that enables their mobile workforce to communicate through any platform, be it e-mail, mobile synchronization, chat, SMS, voice or video. The highly scalable product can easily be used by organizations of all sizes, from SMBs to large corporations, delivering ease of deployment, exceptional reliability and scalability. IceWarp's solutions are available in over 40 countries through a comprehensive network of distributors.