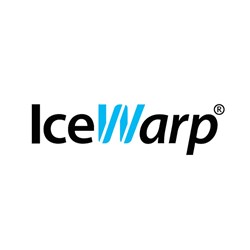 IceWarp paid for itself at the time of purchase.
Springfield, VA (PRWEB) January 14, 2014
Messaging solutions provider IceWarp recently sat down to interview one of its technology customers, Virtuosity. Virtuosity outgrew an open source solution it had used for years and after much testing decided to try IceWarp Messaging Server. Virtuosity was impressed with how easy it was to install IceWarp and how robust the features were compared to much more expensive messaging tools, like Microsoft Exchange. It estimated IceWarp paid for itself upon installation because of how much more the next best alternative cost.
Company:
Virtuosity is one of New Zealand's most nimble and innovative technology, system integration and IT infrastructure support companies. It also provides highly customized software applications products that help make training easy and cost-effective. The company has always strived to stay ahead of the pack by providing pro-active solutions to its ever growing customer base.
Challenge:
Virtuosity outgrew an open-source software solution it had been using for several years. It started to look for a powerful but cost-effective messaging system that could meet is its expanding requirements.
"We couldn't even get a connector for the modern version of Microsoft Outlook," says John Kan, founder of Virtuosity. "Users couldn't upgrade to a newer version of MS Office because there was no connector available."
For Virtuosity, the objective was clear.
"We needed a collaboration and e-mail system that would be at least comparable with Microsoft Exchange in terms of functionality and Outlook compatability," says Mr. Kan, "But we also needed a solution that is flexible enough and could be deployed on a Linux server or Windows server."
Virtuosity also needed a grip on the mobile synchronization issues.
"Because of the uptake of smartphones and so on, we wanted something that would have good support for smartphones and tablets. We didn't want to be tied to a desktop computer," says Mr. Kan. "There we not that many options out there."
Solution:
Virtuosity conducted thorough research, measuring numerous messaging systems on functionality, systems compatibility and pricing. Finally, after rigorous analysis, the company decided to go with IceWarp.
"When I first started reading the blurb about IceWarp, I thought – gosh, this thing must cost squillions of dollars because of the features and functionality it has," recalls Mr. Kan. "But we were pleasantly surprised with the pricing. And it was so easy to install and configure!"
Another factor in IceWarp's favor was its very open architecture.
"We wanted to make sure that whatever system we were using or looking after had an open library we could directly interface with," says Mr. Kan. "We had to have some way of talking directly to the system. IceWarp had an open system to interface not just with Outlook, but also with other clients – another reason we decided to adopt it."
According to Mr. Kan, IceWarp's adherence to industry standards was another very appealing incentive to adopt the messaging server. "The ability to use standard XML, standard SyncML, and the ability to connect to common protocols were very important," notes Mr. Kan.
Virtuosity is building complex systems for its customers, who often want to keep their brand consistency. IceWarp's ability to be white labelled suited very well.
"White-labeling is important: you are allowing other organizations to take off your brand," says Mr. Kan. "Other vendors force you to use things in a certain way. For us, the more open, the better.
Transitioning to IceWarp was easy.
"Using IceWarp migrator, we were able to virtually copy information from one server and paste it into another," says Mr. Kan. "It made the migration task really simple and cost-effective."
Results:
IceWarp met Virtuosity's basic needs for robust messaging capabilities, compatibility with mobile devices, anti-spam and antivirus. The company especially liked the fact that all functionalities are enabled through one interface.
"WebClient is just fantastic. Before we were using many web clients," notes Mr. Kan. "Unlike IceWarp's application, they worked with one browser and didn't work with another browser."
Additionally, Mr. Kan's team discovered that there was more to the product and that it could actually replace not just Microsoft Exchange, but also MS Lync.
"When I started doing additional research, I saw that there were many other features, like instant messaging," says Mr. Kan.
Virtuosity was also impressed with free support it received under the contract.
"The amount of support, not just Level One, but Level Two, beats the others hands down," says Mr. Kan. "It still stuns me! The support made pre-installation and installation much easier. We were even given support post-installation when we had to tweak some things. I didn't get this level of support even when I had to pay for the support."
ROI
According to Mr. Kan's estimates, "IceWarp paid for itself at the time of purchase."
"What it would have cost us if we had continued to use the legacy solution would have been significantly more," explains Mr. Kan.
Future:
According to Mr. Kan, Virtuosity sees IceWarp as a tool to customize its customers' systems.
"We are looking forward to using other features," says Mr. Kan. "For example, we are planning to use IceWarp's VoIP for customers' applications. We are also looking at collaboration features that would allow us to create shared libraries of documents that could be accessed form one system."
"I would definitely recommend IceWarp to other companies in the industry," concludes Mr. Kan. "For small and mid-size businesses, the most common organization sizes in New Zealand, IceWarp is the best option."
About IceWarp
IceWarp is a leading provider of comprehensive messaging solutions for every business class, size and niche. Currently used by over 50 million professional worldwide, IceWarp offers organizations an all-in-one highly secure solution that enables their mobile workforce to communicate through any platform, be it e-mail, mobile synchronization, chat, SMS, voice or video. The highly scalable product is used by organizations of all sizes, from large companies like Marriott International, Inc., Verizon Communications, Inc., Inmarsat, AVTOTOR, Russian Space to hundreds of small to midsized firms.
To download IceWarp for free, please visit http://www.icewarp.com/downloads/.
About Virtuosity:
More about IceWarp Australia and New Zealand: