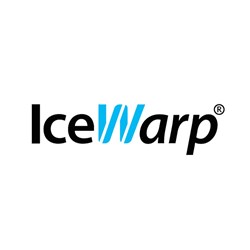 IceWarp helped us grow our business by 25-30% annually.
Springfield, VA (PRWEB) September 17, 2013
Global messaging solutions provider IceWarp announced that one of its customers VizOne, a systems integrator headquarted in Malaysia, has reported 25-30% annual growth after using IceWarp mail server to create custom messaging solutions, namely within major divisions of the Malaysian government system. IceWarp's flexible licensing structure and WebClient interface ultimately made it more attractive to government employees than Microsoft Exchange or Lotus Notes.
Company:
VizOne provides skilled consulting and ICT services with a touch of a new wave solutions. The organization sees the needs for modern ICT applications to be developed with evolvement of technologies such as HTML5, Workflow tool, AJAX ,Java,Php,CSS and .Net. Vizone has the team and right technology partners to handle projects involving both open and licensed platforms to ensure the overall customer requirements and satisfaction.
VizOne builds modern applications designed to work across tablets, smart-phones, heads-up displays, desktops and laptops. VizOne is known for anticipating new client demands and new methods of interaction, including voice, touch, mouse and eye tracking.
Challenge:
VizOne was working on a major government bid that required an email system for 7,000 users. The agency considered the mainstream vendors, such as Microsoft Exchange and Lotus Notes, but both had licensing conditions completely unacceptable for the buyer.
Solution:
VizOne realized that to win the bid it needed something completely different. After looking at available options, the company decided to partner with IceWarp.
"The most important factor was IceWarp's flexible licensing and low ownership costs," explains Joiey Nizar, Sales Director at VizOne. "For Malaysian government clients it's a major advantage over competitors."
VizOne won the bid and that, according to Mr. Nizar, was the benchmark for IceWarp in the Malaysian public sector market.
Results:
VizOne started including IceWarp in other government bids. It discovered that the messaging solutions provider's Web Client was another winning factor.
"It has a well-designed interface so customers don't need a desktop client at all," says Mr. Nizar. "Also, what is especially attractive, the web client has an integrated instant messaging client that eliminated the need for an external chat system, like MS Lync or ICQ. And, since it's already built in, it is much easier for a client to deploy. For example, we were able to win a bid with a local council primarily because of the web client and its features. Since IceWarp SDK and API works easily with Java and PHP open standards development tool, we could integrate with the existing local council's enterprise portal for their intranet messaging system.The Portal single sign on (SSO) works seamlessly for users to access applications and IceWarp without additional software or tools, it's done with just basic API integration."
IceWarp's flexible licensing helped VizOne implement other large government and semi-government sectors. .
"IceWarp helps us grow our business and at the same time allows us to provide a stable affordable solution to our clients – it's dollars and cents," notes Mr. Nizar. "For example, when we were bidding for a 20,000 user install base at a major public sector client, we were competing against an open source email solution and we won because of licensing and features."
Since IceWarp can be used both on Windows and Linux, customers can completely eliminate the need to deal with Microsoft's complex licensing structure.
"It's up to our customers what version to select," says Mr Nizar. "Initially, there were stability problems with IceWarp Linux version, but they have been solved. The latest versions are very stable."
IceWarp's standards-based architecture was an additional factor that allowed VizOne to win and implement complex integration projects, successfully interconnecting outdated legacy systems with modern messaging solutions. These capabilities were the winning proposition that helped a large government organization save thousands of dollars.
"Another key government agency we deployed IceWarp had Lotus Notes license for over 3,000 users," recalls Mr. Nizar. "For them to renew it, the cost was a bomb. The agency wanted to reduce costs and transfer 2,500 employees to a new solution, leaving just upper management on Lotus notes. They looked at MS Exchange, looked at other open source email system, and then they called us. By the end of the first presentation the government prospect saw the flexible licensing and the ease of integration, the deal was done."
This was, however, just a beginning.
"We had a challenge, we needed to integrate two completely different mail servers seamlessly," says Mr. Nizar. "We designed the integration structure and a single sign in (SSI) login page. Users did not even have to think whether they were in IceWarp or Lotus Notes. It was challenging, but we did it."
The ability to support various mobile devices, regardless of their operating system, was another winning factor.
"Lots of our government clients are making the most of IceWarp mobile synchronization, connecting smartphones and tablets," says Mr. Nizar.
VizOne discovered IceWarp was a low-maintenance solution so post-sale servicing was not eroding the margins.
"IceWarp is a stable product," says Mr. Nizar. "Sometimes there are issues when it is connected with other solutions or works in a complex environment, but they are usually easily resolved. Plus, IceWarp support is outstanding. Whether we call or send an email, we always get a response within an hour. Sometimes we call at 8PM and still get help. This is an organization that is focused on customer satisfaction. So far we don't have complaints either from our side or from our customers."
Future:
VizOne believes that additional revenue can come through IceWarp Internet Telephony capabilities, used as is or in combination with other systems.
We advise our clients to use IceWarp SIP Server and Web Phone for internal communications," says Mr. Nizar. "Also, we have integrated IceWarp with Grandstream physical phones on a small scale, and it's very effective."
VizOne believes that partnership with IceWarp will help the company in its ambitious plans to grow beyond the government segment.
"We are planning to expand into the corporate and mining sectors, as well as into the development market," says Mr. Nizar. "IceWarp helped us grow our business by 20-35% annually. I would definitely recommend IceWarp to other organizations. I even have IceWarp logo on my business card!"
More about VizOne: http://www.vizone.com.my
More about IceWarp Malaysia :http://www.icewarp.com.my/
About IceWarp:
IceWarp is a leading provider of comprehensive messaging solutions. Building upon a decade of enterprise e-mail platforms experience, IceWarp offers organizations an all-in-one highly secure solution that enables their mobile workforce to communicate through any platform, be it e-mail, mobile synchronization, chat, SMS, voice, or video. The highly scalable product can easily be used by organizations of all sizes, from SMBs to large corporations, delivering ease of deployment, exceptional reliability and scalability. IceWarp's solutions are available in over 40 countries through a comprehensive network of distributors.
To download a trial of IceWarp, please visit https://www.icewarp.com/downloads/public/