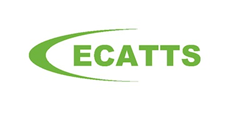 Lake Mary, FL (PRWEB) December 15, 2014
A new five year, multi-million dollar contract has been awarded to ICLD effective December 1, 2014, by the Naval Safety & Environmental Training Center, in Norfolk, Virginia. ICLD will provide all management, administrative, and technical support services for the Navy's ECATTS training, a web-based environmental awareness training system which is used to support Naval activities worldwide.
The Environmental Compliance Assessment, Training, and Tracking System (ECATTS) has been training Navy servicemen, contractors, and civilians for over 10 years and has trained over 500,000 users, delivering over 2.8 million courses around the world. This renewal contract includes the maintenance of 97 base-specific Naval training sites, with courses translated into 10 different languages. New requirements include the addition of up to 8 additional sites within the first year, as well as course customizations, new course developments, government added courses, and more translations over the duration of the contract.
All employees and contractors are required to complete the Environmental Management System (EMS) training, as well as other core courses, as determined by the Navy. In addition to the training sites, a Collaborative Learning Environment (CLE) for Safety and Occupational training will be set up and hosted by a subcontractor.
For additional information on the news that is subject of this release, contact Nina Arcaro at 407-833-8150 or visit http://www.ecatts.com.