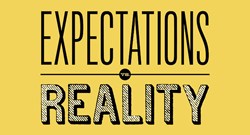 Denver, CO (PRWEB) August 12, 2013
Reviews remain a useful tool for prospective shoppers, whether looking for a lunch, electronics, or even a new bed. The latest article from bed blog Best Mattress Brand utilizes owner reviews and ratings to provide readers insight into the Serta iComfort mattress brand and compare its performance with other leading lines.
Titled "Do Serta iComfort Mattress Reviews Meet Expectations?," the article offers an overview of pros and cons expressed by reviewers, looks at how the mattresses perform on top concerns like odor and heat, and then offers a point-by-point comparison with two other memory foam brands.
Best Mattress Brand aims to discern whether iComfort mattress reviews support marketing claims and to provide readers with information helpful for shopping research. Reviews on the brand's website provide the data for the comparisons, which are analyzed collectively in terms of owner scores and for mentions of issues in content. Supporting information from third party product review sites provides further insight.
Positive aspects identified in the review data include better than average satisfaction ratings, several mention of pain relief and lack of motion transfer, and lower than average heat and odor complaints. Potential downsides include significant mentions of increased pain, sagging and inconsistent firmness. The article offers detailed information and percentage scores for all key dimensions.
Using a similar method of review analysis, a chart contrasts scores for iComfort alongside industry leader Tempurpedic and plant-based memory foam retailer Amerisleep. In nearly all regards, iComfort took the middle position showing better than average performance which largely matches claims. However, Amerisleep reviews exhibited slightly lower complaint rates for heat, odor and sagging, lower prices, and higher review averages.
For those seeking information on specific issues with memory foam in general or researching specific brand, the article offers useful comparisons and time-saving analysis of iComfort mattress reviews relative other brands. The Best Mattress Brand website offers helpful guides, how to's and comparisons for other types of beds and mattresses as well.
BestMattress-Brand.org is a mattress research blog designed to provide information to mattress shoppers. With a mission to make bed shopping easier, editors provide unbiased assessments of manufacturer claims and customer satisfaction. The blog also features industry news and brand reviews based on first and third party research, and offers weekly newsletters for subscribers.