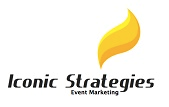 It was a great opportunity to sit down with the client. The work they carry out is just inspiring, and it's for such a great cause.
Norwich (PRWEB) April 15, 2015
Since their establishment in 2013, event marketing specialists Iconic Strategies have contributed considerably to a number of UK non-profit organisations. In just the last 12 months the firm acquired over £1.7 million in support from long-term donors, and such a record has propelled them to the forefront of the direct marketing industry.
About Iconic Strategies: http://www.iconicstrategies.co.uk/
On Thursday 9th April Iconic Strategies were invited to a client hosted training seminar. The half-day event consisted of four speakers, who each gave an insight into how fundraising and regular donations can impact local and national charities all over the UK. Incentives were also discussed for UK based small businesses that contribute or support these worthy causes.
Entrepreneur and owner of Iconic Strategies Simon Reynolds, who travelled from his Norwich office to attend the event, expressed his enthusiasm for engaging with their client and learning about their latest fundraising schemes. He said, "It was a great opportunity to sit down with the client. The work they carry out is just inspiring, and it's for such a great cause, we feel privileged to be a part of it. We're always keen to hear their latest developments, and we're going to begin implementing the information we collected today into the campaigns we conduct for them. We can't wait to get started."
The seminar took place at the impressively stylish Malmaison Hotel in Birmingham. Located in the heart of the city centre, the hotel's meeting and function rooms are simply stunning and come complete with the latest technology and quality service.
Iconic Strategies is a leading provider of event marketing throughout East Anglia. Specialising in the non-profit industry, the firm deliver compelling marketing campaigns on behalf of their clients. They interact with customers on a personal level at private site venues, shopping centres and retail stores. This engagement with potential customers makes them feel valued, and therefore increases loyalty.
Businesses hire Iconic Strategies' event marketing services as they guarantee a high return on investment, can be tailored to suit almost any industry as well as provide instant and measurable results. Furthermore, their proven track record to date confirms they have the ability to help grow businesses, raise profiles and acquire customers that will stay loyal for years to come.
###