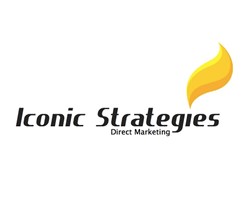 Norwich (PRWEB) January 27, 2014
Over the next four weeks, outsourced sales and marketing firm Iconic Strategies will conduct a series of interviews with young entrepreneurs. Iconic Strategies are looking to investigate into the subject of ambitions to determine which factors influence and motivate young people to pursue entrepreneurship. Iconic Strategies will interview a total of 15 young entrepreneurs at their head office in Norwich. Managing director Simon Reynolds at Iconic Strategies hopes the results from these interviews will provide a greater insight into the following:

What are the key motivators for ambitious individuals?
Who do they seek mentorship from?
How does financial success vs. fame/recognition influence goals?
About Iconic Strategies: http://www.iconicstrategies.co.uk/about/
Research has demonstrated how young people are more likely to make better entrepreneurs. According to Business Insider, this is because with youth comes attributes that give them the ability to be resilient, have more energy and passion, to not be schedule driven and to not have any preconceived notions. Iconic Strategies is dedicated to researching into why young people are motivated into applying these abilities into entrepreneurship, over choosing other career opportunities. 
Iconic Strategies is an outsourced sales and marketing firm in Norwich. The firm specialises in direct marketing through event and on-site promotions. Event marketing is the most effective marketing tool for Iconic Strategies as it allows customers to interact directly with the product or service being marketed by the firm. By personally engaging with customers Iconic Strategies are able to generate immediate results on behalf of their clients and guarantee them a high return on investment.  
Iconic Strategies have huge goals for 2014, which include extending their market reach across the UK. The Norwich-based firm's expansion plans have led to the firm wanting to understand which factors drive ambitious individuals to the field of entrepreneurship. As the firm expands, Iconic Strategies will be seeking business partners for these new markets, and are looking for individuals who have the type of attributes determined from their series of interviews. It has not been disclosed as to whether Iconic Strategies will release their findings following their research over the next four weeks. 
Source:
http://www.businessinsider.com/7-keys-to-the-ideal-mental-age-for-an-entrepreneur-2011-2