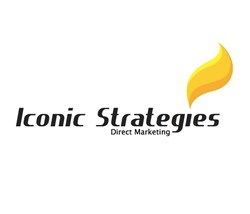 Corporate culture filters down from senior management.
Norwich (PRWEB) October 23, 2013
Norwich-based Iconic Strategies announce the implantation of a new company culture policy following research that demonstrates that a performance-driven culture leads to greater economic gains and a more engaged workforce.
As far back as 1992, Kotter and Heskett published 'Corporate Culture and Performance' which monitored the culture and economic performance of 200 companies over an 11-year period. The book reported that the most profitable firms were those that had a culture that was adaptive to change. These cultures typically placed a high value on employees, customers and owners, and encouraged everyone to take leadership responsibilities. The difference in results between the firms with and without this performance-enhancing culture was significant. Over 11 years, the firms with the performance enhancing culture had an average revenue growth of 682%, compared to 166% for the firms without, and a stock price growth of 901% compared to 74%.
About Iconic Strategies: http://www.iconicstrategies.co.uk/
"The difference of having an adaptive corporate culture cannot be overstated," says Iconic Strategies MD Simon Reynolds. "What is significant about these findings is that the most successful companies are those that treat their people with respect. At Iconic Strategies we believe that treating suppliers, employees and customers well translates to a highly motivated workforce and a loyal customer base." Our new policy will ensure that this is act is followed and delivered in all areas of our business. A survey by North American consulting firm BlessingWhite focuses on employee engagement, whereby an employee's maximum job satisfaction is matched by their maximum contribution to the company. 40% of employees reported feeling engaged in 2012, an increase from 33% in 2011 – and 48% agreed that they had career opportunities with their current firm. Significantly, 75% of engaged workers said that they trusted their employer, compared with just 14% of disengaged workers. Simon Reynolds, MD of Iconic Strategies says: "It is no surprise that when the manager is untrustworthy, the workforce is not engaged with the company. Corporate culture filters down from senior management so it's up to management to set the example of what we want the company to stand for."
Iconic Strategies is committed to building a culture of innovation through a free transfer of ideas. Since the implementation of the event marketing's firm company culture policy, Iconic Strategies will now offer a non-seniority development structure to suppliers and contractors, which encourages all individuals to contribute ideas and make suggestions. MD Simon Reynolds hopes this new policy will help the business develop a culture of success through performance-driven incentives and advancement opportunities. "I think it is important that our suppliers, contractors and business partners all understand our brand vision and what our long term goals are - my goal is to instil that in the Iconic Strategies corporate culture," says Simon Reynolds, MD of Iconic Strategies.
Iconic Strategies is based in Norwich and specialises in event marketing and in-store promotions for nationwide clients.
Sources:
http://www.forbes.com/sites/johnkotter/2011/02/10/does-corporate-culture-drive-financial-performance/