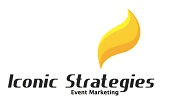 . Our plan heading into 2015 is to expand our services and open up more offices throughout the UK
Norwich, Norfolk (PRWEB) October 21, 2014
It has been revealed this week that sales and marketing firm, Iconic Strategies have exceeded expectations for their first year as a business. The firm's annual report has revealed that they have turned over £375,000 to date. To produce this turnover, Iconic Strategies have had to acquire a staggering 12,500 customers for their clients. This huge number is beyond anything the firm predicted in their opening stages and is sure to make them one of Norwich's leading sales and marketing firms.
Managing director Simon Reynolds is delighted by the news and reveals, "We have had a very successful first year and we are happy with the results we have provided for our clients. Our plan heading into 2015 is to expand our services and open up more offices throughout the UK so we can provide our clients with even more customers."
About Iconic
Strategies: http://www.iconicstrategies.co.uk/
Over the past year the firm has achieved many great things and these may have been an indicator of things to come. Managing Director, Simon Reynolds reported an 11.4% increase in enquiries regarding outsourced services in April and was pleased by the interest surrounding the firm's services. Simon Reynolds also took a trip earlier this year, where he met with business owners in New York before travelling to Philadelphia for the 2014 Annual Sales Awards. Following this networking trip Mr Reynolds noted that Iconic Strategies had been met by a 3% improvement in customer acquisitions, which he suggested could lead to increased revenue of £162,000. The entrepreneur also had an opportunity to return briefly to his homeland, South Africa, where he took part in a three-day entrepreneurial event. Iconic Strategies has found itself among some very big opportunities within their first year due to the hard work of Managing Director, Simon Reynolds and the workforce involved. By seizing opportunities and working hard the firm has been able to exceed all predictions that they made for themselves earlier in the year.
Iconic Strategies is an outsourced sales and direct marketing firm that specialise in face-to-face marketing techniques. The firm work closely with their clients to find out what they are really aiming to achieve by using their services. By developing a strong relationship with their clients they are able to roll out honest and successful campaigns and take their products/services directly to their target consumers. Connecting with consumers on a face-to-face basis allows Iconic Strategies to develop and maintain personal relationships between their clients' brands and the consumers. This helps to improve customer acquisition, brand loyalty and brand awareness.
Through this highly personalised marketing technique the firm have been able to increase their customer acquisition rates and improve brand awareness to a level which has led to an impressive yearly total.