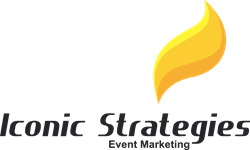 the firm was able to reveal that they had smashed through their 2014 turnover predictions
Norwich, UK (PRWEB) May 08, 2015
On the 9th May, sales and marketing professionals from all over the UK will gather together for a prestigious annual award ceremony in London. The 2015 Sales and Marketing Awards have been organised by some of the UKs greatest industry leaders and celebrate the many achievements within the industry over the last 12 months.Iconic Strategies, a Norwich based sales and event marketing firm are one of the firms invited to attend the event, and will be travelling down to London in order to support their Managing Director Simon Reynolds who this year has been honoured with a nomination for Start Up Business Owner of the Year.
About Iconic Strategies: http://www.iconicstrategies.co.uk/
The event which is expected to attract over 1500 attendees will see Simon Reynolds go head to head against 4 other UK based business owners. With the competition so tight and the sales and marketing industry currently hitting a record high in terms or demand and success, Mr Reynolds was thrilled to be nominated and have the dedication and hard work of his business recognised by some of the industry's most successful mentors and business owners. at the end of last year, the firm was able to reveal that they had smashed through their 2014 turnover predictions, reporting an impressive turnover of £494, 224. With a growing client base and new territories calling, the firm are confident that 2015 will be an even stronger year and provide them with the opportunity to expand and open up offices in various new locations throughout the UK.
The 2015 Sales and Marketing Awards are set to be held at the infamous Royal Festival Hall on London's south bank. A hub of creativity, music, performing arts the Royal Festival Hall is a must visit cultural hotspot, and is set to provide an inspiring backdrop for the weekend's awards ceremony. the Grade I listed Hall can comfortably accommodate up to 2500 attendees, Whilst the smaller Queen Elizabeth Hall auditorium can easily host events for up to 900 people. The venue also provides guests with a wide variety of award winning bars and restaurants to help make each event that extra bit special.
To help kick of the celebrations The Annual Sales and Marketing Awards has invited a special top secret selection of live performers to get the attendees pumped up, as well as a huge range of globally recognised motivational speakers.
Iconic Strategies is a Sales and Event marketing firm based in Norwich. The firm work with a wide variety of clients, helping them to increase their weekly revenue and improve customer relationships through honest, face to face customer interactions. This personal approach to marketing and sales allows the firm to develop a greater understanding of their clients' target audiences and allows them to collect the relevant feedback needed to create a unique customer experience.