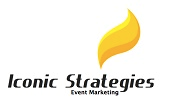 Iconic Strategies are excited for the year ahead and are keen to carry on the momentum and achieve even more in 2015.
Norwich, Norfolk (PRWEB) April 20, 2015
A demand for a more hands on approach to marketing and sales has seen the direct marketing industry grow substantially over the last few years, and this growth shows no sign of stopping yet. Iconic Strategies have seen the full effects of this direct marketing boom, and were thrilled to report an impressive turnover of £494,224 in 2014. With more and more companies now turning to Iconic Strategies to help them increase sales and improve customer relationships the firm are on course for another successful year.
About Iconic Strategies: http://www.iconicstrategies.co.uk/
Based in Norwich, Iconic Strategies is a leading event marketing firm that provides results driven, engaging marketing solutions to businesses up and down the UK. The firm believe that in today's technology led world many customers are growing isolated from their favourite brands and that this is having a highly detrimental effect on customer acquisition and retention. To help businesses reconnect with their customers and create a more positive customer experience Iconic Strategies offer a wide range of direct event marketing services which promote the importance of honest face to face customer communication. Through specialised retail events and presentations the firm meet directly with their clients' customers and take steps to really get to know their needs and values. The firm then uses this feedback to tailor a unique service for each customer so that they remain loyal to their clients' brands and leave the experience feeling valued and supported.
With the growing popularity of self service and online shopping the customer experience is becoming more impersonal and systematic and many customers are crying out for the opportunity to communicate with a real person when interacting with a brand. In order to keep up with the demand the firm are keen to expand their service and open up new offices in some of the UKs major cities in order to extend their clients market reach and generate even greater sales. to support any future expansion and maintain the high quality of service they offer to their clients, Iconic Strategies are also planning to embark on a big recruitment drive and are eager to hear from budding entrepreneurs interested in developing their business skills set and fast progression within the sales and marketing industry.
After well surpassing their turnover predictions Iconic Strategies are excited for the year ahead and are keen to carry on the momentum and achieve even more in 2015. The firm are already pushing themselves to set greater goals and are working on new strategies to help boost their productivity and efficiencies.