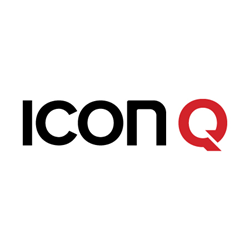 Fittingly, Icon Q's core principles are: Be authentic, design for beauty, and respect the customer.
Garden City, New York (PRWEB) August 06, 2014
In a world full of flashy marketing, Icon Q is striving for something different. The Long Island-based company intends to bring beauty and people to electronics.
With over twenty years of collective experience in the industry, the team surveyed the market. They discovered customers paying premiums for marketing instead of quality, and brands touting specifications without explaining their benefit. They tried out products that felt like machines instead of favorite possessions.
In response, Icon Q set out to remake what electronics should look and feel like. Its belief is that people deserve quality electronics, without the surrounding noise—a product that clearly states and delivers what it says it will do. From there, Icon Q infuses its products with personality and creativity. The goal is to provide a customer experience that feels human from start to finish.
Fittingly, Icon Q's core principles are:

Be authentic
Design for beauty
Respect the customer
The focus on the customer is essential, and comes from Icon Q's philosophy that customers are intelligent, passionate individuals who value authenticity. The company will collaborate with everyday individuals who enjoy technology and are pursuing their passion in work or play.
In today's world, the headphones you wear or the tablet you use is not simply a personal preference, but a public statement. Vote by what you carry. Icon Q's Boundless Bluetooth series begins at $40 and tablet series at $80.
About Icon Q:
Icon Q makes technology with heart for passionate individuals. The Icon Q collection is all wireless and covers Bluetooth audio, tablets, and wireless charging. Find out more about the company at http://www.GetIconQ.com, or connect with them on Facebook (Facebook.com/MyIconQ) or Instagram (@myiconq).
For press inquiries, please contact marketing(at)iconqcorp(dot)com.