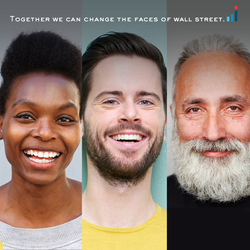 iConsumer is harnessing the power of the crowd to create a new kind of business. The more each customer shops, the more ownership he or she earns. The more customers refer their friends to shop, the more ownership they earn. - Robert Grosshandler, CEO
Chicago, IL (PRWEB) February 08, 2017
Today iConsumer, a cash back and shopping deals site, announced the successful first closing in its Mini Initial Public Offering in December. It issued preferred stock to 1,650 ordinary people who were simply customers. 10,000 additional customers are lined up to get stock in the months to come. It's the first company that enables every customer to earn stock in a public company. iConsumer is democratizing how companies are built and owned by rewarding the crowd with stock when they sign up, and each time they shop for deals and coupons, earn cash back rebates, and refer friends to shop.
"The crowd is building this company. Having so many first-time owners, regular people, earn stock is an amazing milestone," said Robert Grosshandler, CEO of iConsumer. "Most companies have a 1,000 or fewer shareholders. This month we'll issue our preferred equity to thousands of additional customers, people who probably have never owned a share of stock in their lives. It's a completely different way to build and own a company."
Grosshandler continued, "iConsumer is harnessing the power of the crowd to create a new kind of business. The more each customer shops, the more ownership he or she earns. The more customers refer their friends to shop, the more ownership they earn.
"Kickstarter and Indiegogo proved that the crowd can help build a product. iConsumer is proving that the crowd can help build and own a company."
iConsumer received SEC qualification in late September, and two months later issued over 3 million preferred shares to their crowd utilizing Title IV Tier 2 of the 2012 JOBS Act. iConsumer worked with the SEC, lawyers, and accountants to make possible what had never been done before.
"Already 10,000 more regular people are set to be issued shares," added Grosshandler. "Our goal is to have 1 million shoppers building a great business together. We're literally changing the faces of Wall Street by turning normal folk into shareholders. For the first time, consumers' shopping benefits their own company."
With access to over 45,000 brands at nearly 1,800 retailers (e.g., Amazon, Target, Walmart, eBay, Jet.com), iConsumer members have a huge selection of exclusive savings and shopping deals, including thousands of cash back deals on everything from clothing and cookware to flowers and hotels.
3 Easy Ways to Change The Faces of Wall Street
iConsumer helps people put their faces on Wall Street in three ways. First, just by signing up for free to become a member of iConsumer, a consumer earns 100 shares of preferred stock – no shopping necessary. Members earn an additional 50 shares of stock in iConsumer by sharing their face with friends on Facebook or Twitter.
Second, every time they shop for online deals and coupons using iConsumer, members earn more preferred stock and cash back rebates (1,2).
Third, every time members refer their friends to join and shop, they help build the company they own. A bigger iConsumer means more buying power, better deals, and more opportunities for success. After a friend makes his or her first purchase as an iConsumer member, iConsumer rewards the referring member with 100 shares of iConsumer stock.
"Our members share in our success because they make iConsumer bigger and better. We reward them with ownership, the ultimate form of customer loyalty," said Melinda Moore, CMO of iConsumer and author of How to Raise Money: The Ultimate Guide to Crowdfunding. "We want to be the company with the most shareholders in the world. We are changing the faces of Wall Street, giving each customer the chance to level the economic playing field and creating opportunity for a generation dismayed by inequality."
Customers can access an online dashboard that summarizes their purchase amounts, cash back earned, and number of shares owned. Mobile apps and the iConsumer button make shopping, saving, and earning cash back even easier. The iConsumer press kit is available here: http://bit.ly/2kn1TYS.
About iConsumer
iConsumer is the first company to make all customers shareholders. Every time members shop at participating stores, they earn cash back and more iConsumer preferred stock. iConsumer offers shoppers deals and coupons from over 45,000 brands at nearly 1,800 retailers such as Walmart, Amazon, Target and Overstock, including thousands of cash back rebates. Founded by e-philanthropy pioneer Robert Grosshandler, iConsumer is designed to help everyday people participate in building their financial future. For more information, visit https://www.iConsumer.com/.
1 The cash rebate is typically a percentage of the purchase amount.
2 The stock rewarded is calculated as a number of shares per dollar of cash rebate earned at the discretion of iConsumer.