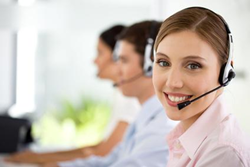 John 3:16
Cedar Hill, TX (PRWEB) May 06, 2014
ID cards, background checks and ID badge accessories are just some of the products that Fullidentity.com has provided for many years. They've put their best foot forward in making these resources available to companies across the nation and feel very proud of the service they provide. From the outside looking in, Fullidentity.com may appear to be like any other ID card and background check provider but that's simply not true. The vision behind this company is one that is eagerly pursued and is one that benefits a variety of un-assumed needs.
Fullidentity.com strives to pursue its passion by using its resources to help other businesses and those in need.
Dayla Richardson, the owner of Fullidentity.com, first realized her vision for the ID card Company when she started it about eight years ago. As an up and coming small business owner, she was forced into learning how to manage a variety of tasks on her own. As most small businesses would understand, there wasn't much extra funding available for outsourcing many of the needed services. These services ranged from accounting, sales, management, payroll, SEO, AdWords, marketing and anything else that was needed to get the business off the ground. Through this process, she began to realize how much a small business would benefit from the guidance of another experienced person or business owner. If a successful business were willing to offer their resources to help a small business get off the ground, it would make all the difference. It's in this manner that Dayla felt a particular calling to extend her resources to help like minded businesses thrive in their communities.
Another part of Dayla's vision involves financial contributions. Currently, a large portion of Fullidentity.com's initial sales, or "First Fruits", are given to ministries that they believe in. To name a few, these ministries include Hope Mansion, Forgiven Felons, the Asante Family (missionaries in Africa), Master's Commission and New Name Missions. While speaking with Dayla about her ministry donations she stated that their main three purposes as a business were to "bring hope to the hopeless, provide for widows and orphans and bring Glory to God."
Fullidentity.com understands the necessity of making good security decisions. They believe that implementing background checks and ID badges, as an added security feature, is a worthwhile investment for any organization but ultimately their desire is to use the company to achieve the goals of their true passion; to help others in need. Whether a small business or struggling individual; Fullidentity.com strives to use its resources to lend a helping hand.
Call today at 1 (866) 610-4308 for 10% off the total purchase of all first time orders! Fullidentity.com is also offering $25 background checks and additional discounts for larger orders!
Contributor
J.Creson