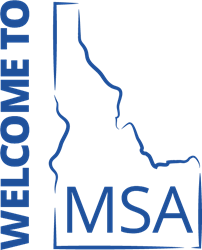 We're excited to provide Idahoans an opportunity to reduce their taxable income and finally save some money on their skyrocketing healthcare costs.
Boise, ID (PRWEB) July 08, 2014
American Health Value, one of the nation's foremost independent HSA administrators and a national authority on consumer-driven health care, today announced a partnership with Idaho Independent Bank to provide Idahoans the premier medical savings account program in the State. Capitalizing on each other's strengths, American Health Value is bringing their 18+ years of national benefit administration experience and pairing it with Idaho Independent Bank's statewide presence and hometown banking feel to provide unparalleled access and education to the Idaho MSA program.
The Idaho Medical Savings Account is a program enacted by the State Legislature that provides Idahoans a vehicle to significantly reduce their State taxable income, while saving money on both their current and future healthcare expenses.
Annual contribution limits are based on tax filing status. Single tax filers may contribute up to $10,000 and joint tax filers may contribute up to $20,000. The money contributed to an Idaho MSA reduces State taxable income dollar for dollar, and allows account holders to pay for both current and future healthcare expenses with tax-free money. The unspent money rolls over from year to year earning tax-free interest and can be pulled out after age 59.5 for retirement income with no penalty, similar to an IRA.
The funds in an Idaho MSA may be used tax-free at any time to pay for eligible medical expenses. The list of eligible expenses is quite extensive, and ranges from bandages and contacts to doctor bills, dental visits and hospital costs. However, what really provides Idahoans a significant benefit and sets the Idaho MSA apart is the ability to use the money tax-free to pay for health insurance, Medicare, and Long-Term Care premiums!
Any Idaho resident is eligible to open an Idaho MSA. There are no insurance or employment requirements, age restrictions, or disqualifications for VA Benefits or Tricare recipients. As long as they file a tax return and have insurance premiums or healthcare expenses, there's a significant benefit to opening an MSA and paying for those expenses with tax-free dollars.
To learn more about this program, please visit http://www.IdahoMSA.com.
About American Health Value:
American Health Value was founded in 1996, and is one of the nation's foremost independent HSA administrators. They are a national authority on both health savings accounts and consumer-driven health care, with accountholders located in 49 states.
About Idaho Independent Bank:
Idaho Independent Bank was established in 1993 as an Idaho state-chartered, commercial bank and currently operates three branches in Boise, as well as branches in Meridian, Coeur d'Alene, Nampa, Mountain Home, Hayden, Caldwell, Star, and Sun Valley/Ketchum, Idaho. Idaho Independent Bank has approximately 190 employees throughout the State of Idaho.
Statements contained herein concerning future performance, developments or events, expectations for earnings, growth and market forecasts, and similar statements that are not historical facts are intended to be "forward-looking statements" as that term is defined in the Private Securities Litigation Reform Act of 1995, and as such, are subject to a number of risks and uncertainties that might cause actual results to differ materially from expectations or our stated objectives. Factors that could cause actual results to differ materially, include, but are not limited to, continued declines or worsening in regional and general economic conditions; changes in interest rates, deposit flows, demand for loans, real estate values, competition, or loan delinquency rates; changes in accounting principles, practices, policies, or guidelines; changes in legislation or regulations; changes in the regulatory environment; changes in monetary policy of the Federal Reserve Bank; changes in fiscal policy of the Federal government and the State of Idaho; changes in other economic, competitive, governmental, regulatory and technological factors affecting operations, pricing, products, and services; material unforeseen changes in the liquidity, results of operations, or financial condition of the Bank's customers. Accordingly, these factors should be considered in evaluating forward-looking statements, and undue reliance should not be placed on such statements. The Bank undertakes no responsibility to update or revise any forward-looking statements.