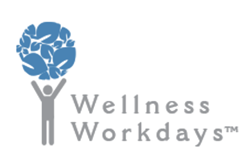 "At Idaho Forest Group, we are strongly committed to our people. We selected Wellness Workdays because it is important for us to have a partner and a program that focuses on the specific needs of each employee while also recognizing the needs of our organization as a whole," Julie Shiflett, CFO
HINGHAM, Mass. (PRWEB) February 22, 2023
Wellness Workdays, a leading provider of workplace wellness programs, has been selected by Idaho Forest Group, one of America's largest lumber producers, to implement a comprehensive wellness program aimed to meet the needs of their 1,500 employees and their spouses. Wellness Workdays will develop strategic initiatives that assess the changing needs and interests of IFG's population and provide individualized wellness strategies and programming to all employees across Idaho and Mississippi.
Wellness Workdays will implement their four-step outcomes-driven process to create a culture of well-being, while simultaneously meeting the needs of employees at all health risk levels. These unique wellness solutions will prioritize the health and well-being of each employee by including targeted initiatives such as company-wide wellness challenges, onsite biometric screenings, one-on-one and group health coaching, and an integrated technology solution. Topical content will include physical, mental, and behavioral health, chronic disease management, sleep, financial well-being, and resilience. This proven approach is designed to educate participants on how to establish long-lasting changes that will ultimately lead to positive health outcomes.
"At Idaho Forest Group, we are strongly committed to our people. We selected Wellness Workdays because it is important for us to have a partner and a program that focuses on the specific needs of each employee while also recognizing the needs of our organization as a whole," said Julie Shiflett, Chief Financial Officer, of Idaho Forest Group. "As a leader in behavior change and proven workplace wellness outcomes, we knew Wellness Workdays would be the perfect partner to bring our well-being program to the next level."
"We are honored to partner with Idaho Forest Group as they enhance their well-being initiatives to drive a culture of caring and productivity for their diverse workforce," said Debra Wein, CEO and founder of Wellness Workdays. "Enhancing employee awareness and importance will enable each employee to realize their health and wellness goals which has become an increasing struggle for many US workers over the last several years."
For more info: visit http://www.wellnessworkdays.com
About Wellness Workdays
Wellness Workdays is a Massachusetts company with offices in New York, Florida and Texas that designs and delivers corporate wellness programs to promote employee health, productivity, and a culture of well-being. Our subsidiary, OMC Wellness, based in Portland, Maine, provides population health management solutions utilizing onsite health coaching and proprietary technology to sustain measurable outcomes. A Certified Woman-Owned Business Enterprise, we have earned industry recognition and best practices awards for our clients, which include New Balance, Turner Construction, Merck KGaA, Brown University, the Maine Department of Transportation, Rockland Trust Bank, Norway Savings Bank, Worthen Industries, and Harvard Business School. Visit us at http://www.wellnessworkdays.com and follow us on Facebook, Twitter,LinkedIn, and Instagram.
About Idaho Forest Group
From its Coeur d'Alene, Idaho headquarters, the closely held, family-owned company is now one of America's largest lumber producers, with capacity for over one billion board feet per year and markets around the globe. The company holds high standards when it comes to product, process, and company objectives. This is a healthy, growing company big enough for its national and international market, but with hometown ethics and pride in a job well done. Excellence is the goal in caring for team members, customers, and natural resources. IFG is a growing company with five operative sawmills and a finger-joint facility located in North Idaho and one sawmill in Lumberton, Mississippi, that values employees and holds a reputation for high-quality products. Their mission is to enhance the lives and livelihoods of their employees, customers, partners, and the communities in which they operate by providing the earth's best renewable building products.