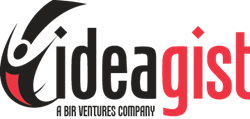 How many times have you heard someone say, 'Hey, I thought of that two years ago'?
MINNEAPOLIS, Minn., (PRWEB) March 22, 2016
Ideagist.com, a subsidiary of Bir Network, has announced the launch of its new cloud app for Android devices, developed to provide efficient, mobile idea management based on the company's first-of-its-kind virtual community platform. The app will provide users with a simple way to manage, store and browse entrepreneurial ideas no matter where they are.
Ideagist.com's Android app will be released March 21, and the iOS app will be released on March 28. The app launch is the latest in Ideagist.com's recent flurry of offerings to bring its community collaboration and network product to idea makers at little to no cost, and generate more innovative ideas from entrepreneurial-minded individuals. The app is available to download at no cost.
According to Bir Ventures CEO Hassan Sayed, the ability to save ideas for a product or entrepreneurial endeavor when it emerges is not only powerful, it is valuable. Most people have good ideas that deserve to be developed, but their ideas are quickly lost because they fail to jot them down on paper or an electronic device right away, or they didn't know where to begin to get it off the ground so they simply let it go.
"How many times have you heard someone say, 'Hey, I thought of that two years ago,' when a new product is released, or a new business is launched?" Sayed says. "Many of us have experienced this inner conflict ourselves, and we either kick ourselves for letting the idea slip away, or we resign ourselves to assuming we couldn't have developed it anyway.
"People simply don't know where to take their ideas for development. Ideagist.com is here to facilitate the development of ideas," he says. "Innovation is crucial for future economic growth, and we believe that it pays to support innovators at the earliest stages of concept development, and offering guidance on an ongoing basis."
With Ideagist.com's cloud app, users can hang on to their valuable ideas for future products, services and business ventures they hope to develop to fruition by storing them on their Android or iPhone. The app also allows users to browse other ideas submitted by users—a great source of inspiration, often resulting in opportunities to work with a consenting idea-maker on his or her project.
Ideagist.com works with individuals, organizations, and people looking to benefit from the idea economy, helping them develop their innovative ideas by providing the necessary tools and connecting them to other idea developers, innovators and experienced mentor-advisors for guidance.
The goal is to establish a community for tomorrow's entrepreneurs and job creators who have great ideas, but don't know where to begin to make it past the concept stage. By helping idea-makers develop their initial vision into a viable venture, Ideagist.com is helping future build economic security worldwide.
"Ultimately, innovation combined with entrepreneurship generates economic activity and wealth that benefits everyone," Sayed says.
Ideagist.com's new idea management app makes it easy to manage multiple ideas in one intuitive, user friendly application, and gain inspiration and momentum in the process.
According to Syed, Ideagist.com aims to attract a growing community of people who are encouraged to pursue their ideas from the earliest stages, thus increasing the number of viable opportunities to learn, to work, to invest, and to grow a business that can help change the world.
Three years in the making, Ideagist.com was founded by Syed and a team of more than 70 entrepreneurial and technology experts who developed the Ideagist.com platform with the belief that every idea deserves a chance to become a reality, and every innovator deserves an opportunity to pursue their dreams.
To learn more about Ideagist.com, its collaboration platform and its new app for Android devises, visit the Ideagist.com website, email media(at)ideagist(dot)com, or call 612-666-9247. Download the Ideagist.com app at no charge on iTunes or Google Play.
About Ideagist.com:
Founded by Bir Venture s CEO Hassan Syed and an international team of entrepreneurial and tech leaders, Ideagist.com is a collaboration platform for people with ideas and those who are interested in new ideas. It is a place where people and communities can work together toward a better future.
###