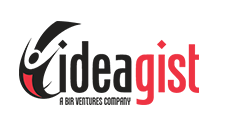 For entrepreneurs who want quick feedback to see how their venture stacks up, the CFA is the consummate tool.
MINNEAPOLIS, Minn and WATERLOO, Ontario (PRWEB) August 31, 2016
IdeaGist is teaming up with Canadian Innovation Centre (CIC) to bring the Critical Factors Assessment (CFA) snapshot tool to IdeaGist members, gratis. All IdeaGist.com members will be able to access the CFA snapshot tool, beginning September 7, at no cost to their IdeaGist account online.
The Critical Factors Assessment was developed by the CIC to help entrepreneurs assess a potential venture against different recognition factors that help predict success. The complimentary version of the CFA tool allows entrepreneurs to self-assess their enterprise against eight overall standard factors for market success.
For entrepreneurs who want quick feedback to see how their venture stacks up, the CFA is the consummate tool. Its objective feedback can provide solid analytic evaluation that entrepreneurs and idea makers can utilize to either re-think an original idea, or advance it to the next stage.
The assessment tool is available in three forms: the flagship Critical Factors Assessment, the CFA Snapshot Plus and the CFA Snapshot, a simplified version of the CIC's flagship service. The CFA's leading assessment tool delivers a comprehensive appraisal of a prospective venture, cultivated by experts against the 42 criteria that CIC research has established to be important factors affecting venture success.
The CFA full Critical Factors Assessment and Snapshot Plus tools are fee based, comprehensive assessment reports weighing more than 40 critical factors, which determine the weaknesses and strengths of the technology, business issues, market options and challenging implementation barriers. Specific feedback from these reports helps plan one's entrepreneurial path forward. The CFA Full Assessment takes four to six weeks to complete.
The CIC has consistently been at the forefront of innovation in Canada, designing programs to foster the development of innovative new businesses and increased innovation in existing businesses. The organization's impact has earned international recognition and awards, government engagement, and tens of thousands of clients who have approached the CIC for help with their startup venture.
Both IdeaGist and the Canadian Innovation Centre are committed to helping entrepreneurs move forward with their inspired ideas.
To learn more about accessing the CFA Snapshot tool, visit the IdeaGist website, email media(at)ideagist(dot)com, or call 612-666-9247.
About IdeaGist:
IdeaGist is a collaborative platform for people with ideas and for people that would like to benefit from the economy of ideas, founded in by Bir Network CEO Hassan Syed and an international team of entrepreneurial and tech leaders. IdeaGist currently connects more than 300 innovative, collaborative communities worldwide. While developing its network of synergetic communities, IdeaGist was also the first to offer SaaS based virtual incubator/accelerator software—a low-cost option to launch a startup quickly and efficiently.
About the Canadian Innovation Center (CIC):
The Canadian Innovation Centre (CIC)  is a national, not-for-profit organization dedicated to helping innovators, inventors and entrepreneurs transform their ideas into market successes. Since its founding more than 35 years ago, the Centre has provided its expertise to more than 20,000 innovators and their companies. The Waterloo, Ontario-based organization has estimable experience working with enterprises of all sizes to provide training, guidance and assistance. The CIC's proven proprietary services have been developed based on research and direct experience with front line innovators. CIC's experience and insights direct efforts and investment towards the successful development and introduction of innovation.
###