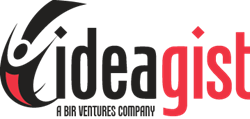 MINNEAPOLIS, Minn. (PRWEB) February 29, 2016
Ideagist.com, a first-of-its-kind platform, established to encourage and promote the development of innovative ideas, announces that it is reaching out to universities throughout the U.S. and worldwide to offer its community collaboration and network product at no cost. Ideagist hopes that its decision to extend its services to universities will help in generating more innovative ideas through the nation's campuses.
Ideagist.com works with individuals, organizations, and those hoping to benefit from the idea economy, helping them in developing innovative ideas by providing the necessary tools, and by connecting likeminded people. The aim is to connect tomorrow's entrepreneurs, innovators and job creators with experienced mentor-advisors, entrepreneurs and pioneers at a time when great ideas often don't make it past the concept stage because many people don't know how to develop it.
"We're here to facilitate that process," says Bir Network CEO Hassan Syed. "Innovation is crucial for any organization, and it's absolutely crucial for university students to engage and innovate on an ongoing basis. Innovation combined with entrepreneurship generates economic activity and wealth."
According to Syed, the resources to support new ideas are always limited, and often the investment of resources is made at a later stage of idea development, leaving early stage ideas with little support.
"Having more people who are encouraged to pursue their ideas in the early stages would increase the number of viable opportunities; this is what Ideagist.com would like to achieve," he says.
Three years in the making, Ideagist.com was founded by Syed and a team of more than 70 entrepreneurial and technology experts who developed the IdeaGist platform with the belief that every idea deserves a chance to become a reality, and everyone deserves an opportunity to pursue their dreams.
To learn more about Ideagist and its collaboration platform, visit the Ideagist website, email media(at)ideagist(dot)com, or call 612-666-9247.
About Ideagist.com:
IdeaGist.com is a Bir Network product, founded by Hassan Syed and an international team of entrepreneurial and tech leaders, Ideagist.com is a collaboration platform for people with ideas and those who are interested the idea economy. It is a place where people and communities can work together toward a better future. IdeaGist.com is in use in 280+ communities worldwide with more than 20,000 users.
About Bir Network:
Bir Network is the company behind IdeaGist Platform. IdeaGist is the first integrated solution for innovation, supporting an ecosystem of services, creating an environment in which ideas can be conceived, generated, raised and launched as products, services, or companies.
Bir Network offers a range of products, including ideagist.com, IdeaGist Community, IdeaGist Incubator, IdeaGist Corporate, Ideas on-demand, and more.
###