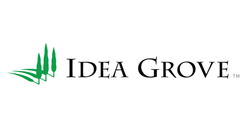 I'm excited about working alongside the rest of the Idea Grove team to offer our clients an integrated experience that delivers real, measurable value.
Dallas, TX (PRWEB) September 23, 2014
Idea Grove, an integrated PR and marketing firm specializing in enterprise technology clients, announced that it has fortified its marketing automation practice by becoming a certified agency partner of HubSpot and by promoting AmandaJane Roberts to director of marketing technologies.
"Idea Grove has offered marketing automation consulting services since 2012 for clients on a wide range of platforms, including Marketo, HubSpot, Pardot, Act-On and Infusionsoft," said Scott Baradell, Idea Grove president and founder. "Increasingly, our HubSpot clients have asked if they could fully outsource marketing automation management to Idea Grove. To better meet this demand, we've opted to become a certified HubSpot partner."
Roberts, who joined Idea Grove in 2012 as inbound marketing manager, has been promoted to director of marketing technologies. In this new role, Roberts will lead a team of certified inbound marketers in offering consulting services across marketing automation platforms, as well as HubSpot outsourcing and campaign management services.
"I'm excited about working alongside the rest of the Idea Grove team to offer our clients an integrated experience that delivers real, measurable value," said Roberts. "The agency certification is a powerful addition to our growing toolkit of marketing technologies."