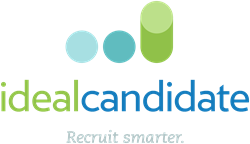 If we're able to save even one hiring manager the expense of one failed fit, one time, the company has already recouped its costs.
Toronto, ON (PRWEB) February 05, 2014
Ideal Candidate today announced the launch of the first patent-pending recruitment tool that uses psychometric assessment, big data and social profiling to help hiring managers find and retain top sales talent.
The two founders, Somen Mondal and Shaun Ricci, are hot off the heels of their former company, Field ID, which was acquired in December 2012. Mondal explains that the natural progression to this space came as a result of problems that he and Ricci experienced first hand when trying to identify sales talent from huge pools of applicants. "We knew there was an opportunity here when, despite all the data available, no one was organizing it to aid in hiring," says Mondal.
Ideal Candidate's other notable team members include Matt Sergeant, Lead Architect and CTO, former Chief Technologist at MessageLabs, and Ji-A Min, a published researcher with a Masters in Industrial-Organizational Psychology from the University of Waterloo.
"Sales leaders around the world are still struggling with the age-old problem of trying to identify top talent. At an average cost of $49,000 per replacement hire, it's an expensive problem to have," says Min. "Ideal Candidate goes beyond paper resumes and unstructured interviews to recommend candidates based on hard data. This takes the guesswork out of hiring and can have a huge impact on a company's bottom line."
Ideal Candidate brings the science of big data analytics to sales recruiting. Currently available only to private beta customers, the process begins with a psychometric assessment of existing sales employees and an analysis of your current team and their performance to create an ideal benchmark for future hires. Using this baseline, sales leadership can assess new applicants against the ideal and are provided with a simple algorithm-generated candidate ranking.
The service aims to drastically cut recruiting costs, rapidly reduce ramp up time and use existing data to help companies make informed hiring decisions, something the sales space has been yearning for. In addition to reducing recruitment costs, the tool also stands to dramatically boost overall sales revenue by identifying the most productive candidates for each specific sales role at an organization.
Mondal speaks to the intuitive nature of the product. "All the data already exists. Sales data, pipeline growth, ramp-up time … it's all out there. What distinguishes our service is that now, for the first time, sales leadership has a simple way to correlate this data to tangible applicant traits. We answer the question: Which applicant is statistically destined to be a top performer at my company?"
Ideal Candidate may be on the verge of a recruiting revolution. In an industry that lives and dies by hard numbers, the appetite for a data-driven solution is apparent. Ricci explains, "The more we speak with our market, the more we see that sales VPs are spending too much of their time and too much of their company's money on their hiring problems. If we're able to save even one hiring manager the expense of one failed fit, one time, the company has already recouped its costs."
AVAILABILITY
Ideal Candidate is currently accessible through an invite-only or closed beta platform. Interested companies can request an invitation by visiting http://www.IdealCandidate.com or by emailing sales(at)idealcandidate(dot)com. An official public launch will follow later this year.
ABOUT IDEAL CANDIDATE
Ideal Candidate is the most advanced sales-focused recruitment platform that evaluates existing performance data, psychometric profiling and social data. Our patent-pending technology utilizes big data to generate simple candidate rankings for new applicants. Sales leadership is presented with clear, objective measures of applicant compatibility specific to their company, reducing ramp-up time, employee turnover and the time and cost of hiring their next top performer.
The company is headquartered in Toronto, Canada.
For further information, call 647-693-7676 or 1-800-693-1076 toll-free or visit http://www.IdealCandidate.com.