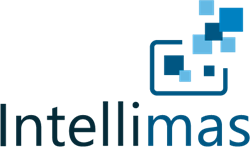 We are proud to be sponsoring Gerber's users conference for the tenth year in a row.
Summit, NJ (PRWEB) October 13, 2015
Singletree Technologies, an innovative supplier of software to Retail and Manufacturing companies, has announced its sponsorship of Gerber Technology's software conference, ideation2015. This year's conference marks the tenth year of Singletree's partnership with Gerber to highlight the technology and new developments that have dramatically changed the fashion industry. Singletree will unveil the latest features of Intellimas®, a grid based application that helps enterprises eliminate inefficient functions in legacy systems and reduce their dependence on spreadsheets for core business functions.
Intellimas® typically serves as an extension of PLM, ERP or SCM systems. Customers have used Intellimas® to manage business functions such as Comprehensive Product Costing with various costing techniques, Sample Tracking, Work in Process Tracking, Product Sourcing, Quality Auditing, and Vendor Compliance. Singletree challenges their prospective customers to replace any core business spreadsheet with a complimentary proof of concept.
"Intellimas® is meant to complement enterprise applications such as Gerber's YuniquePLM", said Shane Walters, CTO of Singletree Technologies. "It has a proprietary way of retrieving enterprise data and is set up to launch from enterprise applications so this allows for a smooth workflow."
Vincent Candela, President of Singletree Technologies said, "We are proud to be sponsoring Gerber's users conference for the tenth year in a row. Ideation has proven to be a great opportunity for us to get in front of professionals from the world's leading apparel brands, so we look forward to another successful year. "
For more information or to register for the ideation2015, which is October 29 and 30 at Caesars Palace, Las Vegas, visit http://www.gerbertechnology.com/ideation.
About Singletree Technologies
Founded in 2001, Singletree Technologies, LLC is a software and consulting company that focuses its efforts on streamlining the business processes of Retail and Manufacturing companies. Their applications are always created with usability and flexibility in mind. Learn more about Singletree at http://www.singletreetech.com.
About Gerber Technology: Gerber Technology delivers industry-leading software and automation solutions that help apparel and industrial customers improve their manufacturing and design processes and more effectively manage and connect the supply chain, from product development and production to retail and the end customer. Gerber serves 17,000 customers in 130 countries, including more than 100 Fortune 500 companies, in the aerospace, apparel, fashion, composites, packaging, furniture, technical textiles and transportation interiors industries. The company develops and manufactures its products from various locations in the United States and Canada and has additional manufacturing capabilities in China. Based in Connecticut in the USA, Gerber Technology is owned by Vector Capital, a San Francisco-based, global private equity firm specializing in the technology sector and managing more than $2 billion of equity capital. Visit http://www.gerbertechnology.com for more information.