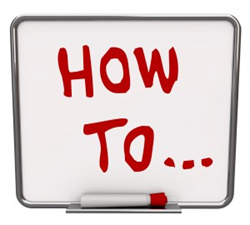 Identity theft is a increasingly popular problem among Americans. Protecting yourself from this is now easy with these tips from the experts at AlarmSystemReport.com.
Minneapolis, MN (PRWEB) September 17, 2013
Identity theft is a very serious problem throughout the world particularly with the rise of technology making it easier for thieves and hackers to access private and financial information. Even with the best home alarm system, consumers may be at risk for very serious and detrimental theft that can occur anywhere in the world.
The professionals at AlarmSystemReport.com, a site that provides alarm system reviews, put together a list of tips that can help consumers recognize the signs of identity theft. AlarmSystemReport.com is an independent resource that provides tips related to personal and home security, as well as alarm system preparation.
1. Bills and financial statements aren't arriving on time. While it can be somewhat comforting to check the mail and find there's no bills waiting, this can actually be a big indicator that there's a problem. Identity thieves can steal mail right from the mailbox, or they may have obtained personal information and changed the address, so that mail and financial information is sent somewhere else.
2. Being turned down for credit unexpectedly should be a red flag for consumers. Before applying for credit or a loan of any type, it's always best to obtain a credit report, to check for inaccuracies and inconsistencies but for consumers who haven't done this prior to, and are turned down for credit, it's important for them to investigate why. Aside from being turned down being offered unusually high interest rates can also be a sign that something is amiss.
3. Receiving credit cards, or personalized correspondence from credit card companies, is a red flag of potential identity theft. For example, a welcome letter or a credit card from a company that a consumer has never applied to could mean an identity thief has obtained their information.
4. Calls from debt collectors are generally a sign of a problem. For consumers who don't have outstanding debts, these type of phone calls generally mean there is fraudulent activity going on, using their personal information. It's important that consumers not assume the debt collector has the wrong person—instead, speak with the person calling and obtain as much information as possible, to help in addressing the potential problem.
5. Receiving letters or correspondence about merchandise is a sign of identity theft. Many consumers will receive information about merchandise they didn't purchase, or even properties they didn't rent.
About AlarmSystemReport.com
AlarmSystemReport.com is a site that provides information and reviews on the top home alarm companies throughout the country, including cellular alarm systems and wireless alarm systems. The site also provides consumers with tips, industry news, and coupons and discount codes that can be used toward the purchase of a home alarm system.