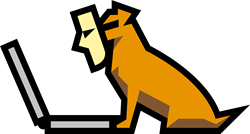 "IIW is the most leveraged conference I know." said IIW cofounder Doc Searls. "IIW is important because it brings people together who might normally never interact with each other to solve problems that affect everyone on the internet."
Mountain View, CA (PRWEB) March 22, 2017
As Internet users realize their virtual activities have real-world consequences, a new film reveals the committed community of behind-the-scenes identity innovators who are developing technologies, products, and protocols that protect people and give them more control over their online life. Many of these developments are in wide-spread use today at the heart of the mobile and social media revolutions. Many more will make digital life more exciting, convenient, and secure in the coming years.
"Not Just Who They Say We Are: Claiming our Identity on the Internet," is a short film introducing a stealth community of "Identirati" as they define and refine digital identity at their bi-annual Internet Identity Workshop (IIW). The film showcases their struggles and triumphs as they innovate and design identity, privacy, and a secure Internet for billions of digital citizens now and for the future. Link to film: http://bit.ly/IIWMovie
"We've had 10,000 years to work out identity in the physical world," said Doc Searls, an IIW co-founder. "But online, we've had a generation or less to work it out." Searls, with Kaliya "Identity Woman" Young, and Phil Windley, are all co-founders of IIW. The conference, while barely known to the general public, is the epicenter for elite architects of protocols, software, hardware, and policies, all of which underlie digital identity.
From their initial chance meeting in a San Francisco ballpark, Searls and Young knew they were onto something. Searls, best known as co-author of The Cluetrain Manifesto, is a journalist and a fellow at the University of California Center for Information Technology & Society. Young is a coach, author, and international speaker on online identity, and Windley is the Enterprise Architect in the Office of the CIO at Brigham Young University.
"The Internet is mankind's greatest and most fascinating invention," said Stina Ehrensvard, founder and CEO of Yubico. "But it will fail if we don't solve the online identity problem."
IIW has been the incubator for multiple identity protocols like OpenID Connect and OAuth 2.0, now in use across enterprises and online services. The conference has matured from its initial focus on pure technology, evolving into its current role as the hub of identity innovation.
"We made this film to establish identity as the gateway to trusted online relationships between people, organizations and governments," said director Heather Vescent. "Viewers see the importance of the work itself, and get to know the individuals doing that work, knowing what they do at IIW has a global impact on all digital life."
"IIW promotes the possibility of more innovation," said Kim Cameron, Identity Architect at Microsoft. In 2005, Cameron authored the Laws of Identity to frame a solution for an Internet that was operating without a way to know who and what users were connecting to online.
"Not Just Who They Say We Are" captures the journey toward that solution through the vibrant and impassioned people volunteering a portion of their lives and careers to tackle this truly massive task.
The Internet Identity Workshop (IIW) has been finding, probing and solving identity issues twice every year since 2005. We meet in the Computer History Museum in Mountain View, CA. Every IIW moves topics, code, and projects downfield. The next IIW is coming up May 2 – 4, more details and registration here: http://www.internetidentityworkshop.com/
The Purple Tornado, led by futurist Heather Vescent, produces media visualizing the future in the present tense, including short films, documentaries and podcasts on money, wearable tech, identity and autonomous vehicles. Her short film "Fly Me to the Moon," showcasing a vision of future payments, was nominated for a Most Important Futures Award by the Association of Professional Futurists. More details here: http://www.heathervescent.com/