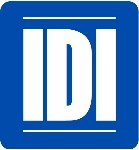 Our collective goal for the 'new IDI' is to develop the highest quality North American industrial platform while remaining true to our mission – to build real long-term value for our clients, team members, communities and industry by striving for superior
Atlanta (PRWEB) October 02, 2013
IDI, a leading full-service industrial real estate company, announced today it has merged with Verde Realty. The entity, which will operate under the IDI name, has combined assets valued at more than $2 billion. The company will have offices in 11 cities in the U.S. and Mexico, and headquarters will remain in Atlanta with Timothy J. Gunter retaining the title of president and CEO.
The deal doubles the number of buildings in IDI's portfolio to a total of 179, while increasing total square-footage to 45 million. Additionally, IDI now has landholdings available for 53 million square feet of buildable space.
Verde Realty is an existing majority-owned real estate holding of Brookfield Property Partners, L.P. and its institutional partners. The $1.1 billion transaction positions IDI as one of the largest industrial property companies and makes Brookfield's portfolio of industrial real estate holdings among the largest in North America.
"By combining our operations with Verde, IDI is positioned to build upon and strengthen the brand we have built over the past 24 years," said Tim Gunter, president and CEO of IDI. "Our collective goal for the 'new IDI' is to develop the highest quality North American industrial platform while remaining true to our mission – to build real long-term value for our clients, team members, communities and industry by striving for superior quality in all we do." He added, "We will continue to grow the company through development of inventory buildings while still serving build-to-suit clients. By combining our assets and expertise, our footprint becomes broader, our asset base and balance sheet stronger, and we are better able to pursue acquisition of product."
About IDI
IDI is one of the largest privately-held real estate property companies in North America focused exclusively on the industrial sector. The company, headquartered in Atlanta and serving 25 markets, provides development, investments, property management and leasing services to corporations, property owners, investors, financial institutions and real estate service providers. Since the company's founding in 1989, IDI has built a reputation for delivering superior quality properties and service.
With the recent Verde merger, IDI now has ownership or interests in 45 million square feet of investment grade properties with $2 billion in company-owned and joint venture assets. The merged company has developed and acquired 170 million square feet, including wholly-owned and third party industrial space, and completed more than 700 industrial facilities in the U.S., Canada and Mexico. The company manages a portfolio of 70 million square feet.
For more information on IDI, visit http://www.idi.com. You can also follow IDI on Facebook and Twitter.
# # #