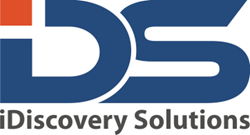 iDS is, as always, pleased to sponsor this event that benefits such a worthy charity.
(PRWEB) December 04, 2013
b-Discovery DC's annual holiday charity event, benefitting the House of Ruth, will be held on December 11th at The Huxley beginning at 6:00pm. The event's co-hosts for the evening are iDiscovery Solutions, Inc., Venio Systems, and the local chapters of WiE (Women in eDiscovery). Those interested in an invitation or further information should contact Timothy Wigder, Sales & Marketing Coordinator at iDiscovery Solutions, at twigder(at)idiscoverysolutions(dot)com.
iDiscovery Solutions and Venio Systems will be providing complimentary small bites throughout the event. In the spirit of the holidays and giving, WiE and b-Discovery (along with their sponsors) are proud to join the House of Ruth to help provide a wonderful holiday to a brave mother of an 8-year old daughter and a 10-year old son who fled to the House of Ruth to save herself and her kids from abuse.
Cash donations will be welcome at the door of the event, and also gathered by individuals with stockings in tow should attendees be interested in giving to this worthy cause. Music for the evening will be provided by DJ Pat Premier, one of the area's most well known and popular DJs, who also DJ's the annual b-Discovery All-Chapter Charity Party in NYC.
"iDS is, as always, pleased to sponsor this event that benefits such a worthy charity," said Dan Regard, Managing Director of iDS and one of the founders of the b-Discovery networking group. "I am proud that we can help contribute to, and raise awareness for, the House of Ruth as they continue with their amazing work."
The DC chapter of b-Discovery usually meets the 2nd Wednesday of every month. The group is open to anyone involved, interested or curious about electronic discovery. For all b-Discovery chapters, membership is open, the bar is cash, and the dues are non-existent (so far).
Hosting a b-Discovery event is a great way to support and to help build the e-discovery community. For those interested in hosting a b-Discovery event, please contact iDiscovery Solutions directly or Dan Regard at dregard(at)idiscoverysolutions(dot)com.
About iDiscovery Solutions
iDiscovery Solutions, Inc. (iDS) is an award-winning, global, legal technology expert services firm. Founded in Washington, D.C. in 2008 by industry veterans with more than 50 years of litigation and consulting experience combined, iDS provides consulting, data analytics, processing and hosting of electronically stored information (ESI), and expert services in the areas of electronic discovery, digital forensics, and enterprise applications. iDS also provides subject matter experts that testify as to how technology works, generally and specifically, within the context of litigation, investigations, and government inquiries. For more information, visit http://www.iDiscoverySolutions.com and follow the company on Twitter @iDiscoveryInc.
About House of Ruth
House of Ruth: Founded in 1976, House of Ruth helps women, children and families in greatest need and with very limited resources build safe, stable lives and achieve their highest potential. At House of Ruth, women, children and families heal from lifetimes of traumatic abuse. House of Ruth provides housing and services for 63 families and 109 single women; supportive services to 21 families housed in apartments throughout the city; developmental day care to 76 children and supportive services for their parents; and free counseling for more than 400 women a year who are dealing with or recovering from domestic violence.
About Venio Systems
The Venio Integrated eDiscovery Platform is a single source solution for Processing, ECA, Analytics, Review and Production. It has a flexible workflow whereby in one seamless product users can move from one part of the application to another without the hassle of exporting and importing data between multiple products. Attorneys can quickly identify all participants in a case, identify gaps in email communications and sift through hundreds, thousands and even millions of documents without toggling between different screens and applications. Venio is the single source for all your processing, ECA analytics, first-pass review, review and production needs.
About Women in eDiscovery
WiE: The mission of Women in eDiscovery is to bring together women interested in technology related to the legal industry and to provide opportunities for them to help themselves and other women grow personally and professionally through leadership, education, networking support, and national recognition.