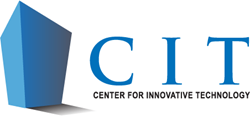 We are honored to have these experienced business leaders on our CIT and IEIA Board of Directors.
Herndon, VA (PRWEB) May 24, 2016
The Center for Innovative Technology (CIT) announced today the newly appointed members of the CIT Board of Directors and the Board of Directors of its parent authority, the Innovation and Entrepreneurship Investment Authority (IEIA). The Board oversees the management of CIT, a nonprofit corporation that has been Virginia's primary driver of innovation and entrepreneurship for over 30 years.
The appointees from the Virginia Senate are:
J.S. Gamble, a veteran of the wireless and broadband industry, is the co-founder and Managing Principal of Blu Venture Investors. He also serves as the Board Director for Sensics, Inc. and advisor to eClerx, Inc. Gamble previously served as acting CEO of Imaging Systems, Inc., and Board observer for Interfolio, Inc., and Link Labs, Inc. Gamble's experience also includes positions with McKinsey & Company, Inc., Price Waterhouse, and GTE MobilNet/wireless division. He is currently an adjunct professor of entrepreneurship at the McDonough School of Business, Georgetown University.
Rob Quartel, the Chairman and CEO of NTEL-X, Inc., which provides predictive and operational decision analytics solutions to numerous federal and private clients. Quartel is a former United States Federal Maritime Commissioner and an internationally recognized expert in US national maritime and transportation and homeland security policy. His experience includes public and private sector service in positions overseeing a wide range of technology, international security, energy, transportation, shipbuilding, freight, safety and environmental regulatory matters. Quartel serves on the Board of the Northern Virginia Technology Council, is a successful angel investor and serves as an active investor and advisor to numerous Yale, Rice, DNV-area and other startups.
Ed Albrigo, CIT President & CEO, said, "We are honored to have these experienced business leaders on our CIT and IEIA Board of Directors. They will add to the strength of other board members, and allow CIT to leverage their wealth of experience and knowledge in entrepreneurship, investment and new company formation to help foster the growth of the new Virginia economy."
About the Center for Innovative Technology, http://www.cit.org
Since 1985, CIT, a nonprofit corporation, has been the Commonwealth's primary driver in developing innovation-based economic development strategies and opportunities. CIT accelerates the next generation of technology and technology companies through commercialization, capital formation, market development and revenue generation services. To facilitate national innovation leadership and accelerate the rate of technology adoption, CIT creates partnerships between innovative technology startup companies and advanced technology consumers. CIT's CAGE code is 1UP71. Follow CIT on Twitter @CITorg and add the Center for Innovative Technology on LinkedIn and Facebook.