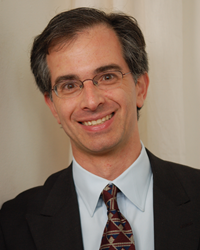 Investors should be excited about crowdfunding's ability to offer a variety of projects with low minimum investments.
New York, NY (PRWEB) September 04, 2014
iFunding, America's real estate crowdfunding platform, announces that Scott Lichtman will be speaking at a meetup about crowdfunding sponsored by the Southern Connecticut Real Estate Investors Association (SoCT REIA) on Wednesday, Sept. 10 at 6:30 pm. The event will take place at the Fairfield Public Library, 1080 Post Road, in Fairfield, Conn.
Lichtman will compare crowdfunding to traditional means of real estate financing, and explain how individual investors and project sponsors – ranging from home fix-and-flippers to commercial property managers – can maximize their returns from this investment approach. They will also discuss the government rules and regulations surrounding crowdfunding. There will be a Q&A following the presentation.
The meetup, which is open to the public, is designed to give real estate investors and professionals in the Connecticut-New York area a convenient focal point for networking and learning. Fifty people are expected to attend the crowdfunding session, which includes meet-and-greet time and as well as the educational talk. Entry is $10 per person. Register here to reserve a seat.
"Investors should be excited about crowdfunding's ability to offer a variety of real estate investment projects, across the country, not just locally, with very low minimum investments," commented Deirdre Virvo, co-organizer of the Southern CT REIA and managing partner of CT Property Network, LLC. Edward Zislis, co-organizer of the REIA and also a managing partner at CT Property Network, added, "As active project managers ourselves, Deirdre and I can see how crowdfunding opens up new financing paths for many developers. We're excited to present iFunding's guidance on this strategy."
The Southern CT REIA, which has 150 members, brings together active real estate investors and professionals to share knowledge and opportunities. Previous meetups focused on educating participants about self-directed IRAs, probate sales, passive cash-flow investments, property auctions, multi-family investment evaluations and other topics. Through the CT Property Network, its organizers Virvo and Zislis specialize in offering investors opportunities in interest-bearing investments in home fix-and-flips and buy-and-holds. They currently manage over a dozen properties and redevelop homes throughout the year.
Speaker Scott Lichtman is a 25-year veteran of the financial services, software and strategic consulting industries. He received his Bachelor's in Computer Science from MIT, a Masters in Economics from the London School of Economics, and an MBA from Harvard Business School. Mr. Lichtman is an expert regarding collaborative web sites, having played an early role in expert advisory networks, crowdsourcing, open source software, business instant messaging, e-commerce, and knowledge management. He invests in home refurbishment projects, commercial real estate and crowdfunded projects through his LLC, Heartland Real Estate.
About iFunding
iFunding is a leading real estate crowdfunding platform, facilitating equity and debt fundraising for single family homes, multi-family residences, apartment towers, retail locations, office buildings and mixed-used buildings. iFunding provides opportunities for accredited investors to invest in institutional-quality real estate deals, with a minimum investment of just $5,000. The company specializes in preferred equity investing and directly oversees each deal throughout its lifespan, providing extensive information and transparency to give investors insight and oversight into their investments. iFunding is based in New York with investments across the U.S. and offices in San Diego and Singapore. Visit http://www.ifunding.co for more information, or connect with us on LinkedIn at http://www.linkedin.com/company/innovational-funding, on Facebook at http://www.facebook.com/iFunding , or via @inno_funding on Twitter. The corporate phone number for investor and operator inquiries is (844) 367-4386.
Media Contact:
Patty Buchanan
Fastlane Communications
973-670-1203
pbuchanan(at)fast-lane(dot)net
iFunding Contact:
Scott Lichtman
203-747-8557
press(at)innovationalfunding(dot)com
Southern CT REIA Contact:
Deirdre Virvo
203-579-4839
dvirvo(at)ctpropertynetwork(dot)com